Three die in extreme sports accident in Venezuela
1.05K //
06 Nov 2012, 13:57 IST
Caracas, Nov 6 (IANS/EFE):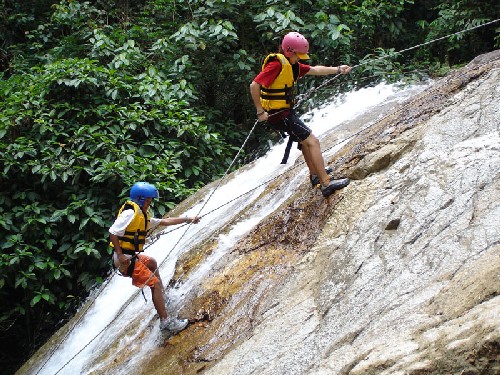 At least three people died and another went missing after suffering a mishap while practicing an extreme sport over the weekend in Canaima National Park in southern Venezuela, officials said.
Six people were involved in the accident Sunday while practicing the sport known as canyoning, the Bolivar safety secretary, Julio Cesar Fuentes, told EFE.
Practitioners of this extreme sport travel through a canyon, often following a river, that presents all kinds of varied and highly challenging terrain and for which they must employ a series of different skill sets.
"They reported they had an accident," Fuentes said, adding that the incident occurred near the Auyantepui mesa.
"Three people died, two survived and one is missing," Fuentes said.
Canaima is a 30,000 sq km natural park in southern Venezuela, some 1,400 km from Caracas, which was declared a World Heritage Site in 1992 because of its rich biological and cultural diversity.
The park has rivers, savannas, forests and tall mesas known as tepuys, as well as Angel Falls, at 980 meters the highest waterfall in the world.