WWE legend gives detailed account of his ill-fated night before allegedly being set to win world championship from Hulk Hogan
WWE legend gives detailed account of his ill-fated night before allegedly being set to win world championship from Hulk Hogan
Hulk Hogan is the single-most influential WWE Superstar who put Vince McMahon's promotion on the map and helped it reach a wide range of audiences in the United States. In a recent interview, Jesse Ventura spoke about the ill-fated night prior to facing the Hulkster for the world championship.
Jesse Ventura ventured into pro-wrestling in the mid-1970s and had a long tenure in WWE, working as a superstar and later a color commentator. He was inducted into the Hall of Fame in 2004.
During an appearance at Steel City Con, Ventura revealed that he was originally booked to win the world championship from Hulk Hogan in September 1984. However, his alarming health condition and sudden hospitalization put a kibosh on his title chase:
"I'm a great believer sometimes in fate and destiny," he said. "And I think fate and destiny play somewhat a role, for whatever reason that might be. Like the night before I was to wrestle Hulk Hogan for the World Heavyweight Title in Los Angeles, I ended up in critical condition in the San Diego hospital with massive blood clots from 28 days of flying in a row." [H/T: Wrestling Inc.]
---
The Hall of Famer on how he returned to WWE and took up the role of color-commentator
Jesse Ventura spent the latter portion of his career before his departure in 1990, as one of the most iconic voices in WWE history. He recalled how Vince McMahon invited him to return to the promotion for the role of a heel commentator:
"Many times in life when something dastardly happens to you, it leads to something good as a result of it, and I never got my shot at Hogan ... but what did I get to do? While I was convalescing, Vince McMahon called me and he said Jesse, I have an idea. And I said, what is it Vince? He said, we've never had a villain on the microphone before, you think you could do color commentating and broadcast matches?" [H/T: Wrestling Inc.]
For those unaware, Jesse Ventura, upon retiring from pro wrestling, went on to serve as the 38th governor of Minnesota from 1999 to 2003. He continued his relationship with Vince McMahon and WWE, making sporadic appearances.
Meanwhile, read more about Jesse Ventura speaking of Vince McMahon's dishonesty regarding wrestler royalties here.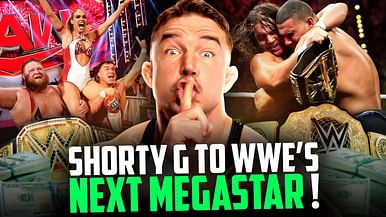 Why Chad Gable could be the next WWE mega star
See more
More from Sportskeeda