2020 Olympic Bid - Will Tokyo win the bid this time?
791 //
17 Mar 2012, 21:55 IST
Deadline day for 2020 summer olympics is long gone the host city applications for the 2020 Olympic Games are in.
So far Baku, Doha, Istanbul, Madrid, Rome and Tokyo have gone public with their bids and we may or may not see last minute bidders for the 2020 Summer Olympics. The IOC will select Candidate Cities on May 23, 2012. The host city will be elected in Buenos Aires on September 7, 2013, at the 125th IOC Session.
Out of the 6 candidate cities Doha and Baku are the only countries that have not hosted Olympics before whereas the others have hosted the games or were a part of the bi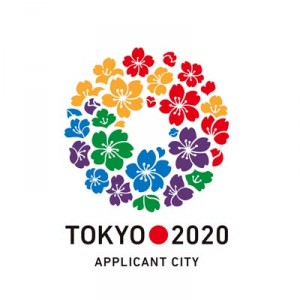 dding process in the past.
If you look at the sporting traditions of the bidding cities/countries Baku and Doha are way below  the pecking order compared to Rome, Madrid, Tokyo and Istanbul.
In my opinion the most deserving candidates for the 2020 games have got to be Istanbul and  Tokyo.
Istanbul has built fantastic sports infrastructure (Football stadiums, Tennis arenas etc) and have  managed to pull major sporting events to the city. Events ranging from UEFA Champion League f  finals, IAAF events, F1 racing and ATP Tennis Masters event, Euro league, Euro Basketball, FINA  Event have been hosted in Istanbul since 2005.
Istanbul has been successful in becoming a leading Sports tourism destination and has become a  live case study for cities across the world. Turkeys growing economy will also play a part in  claiming the bid in Argentina.
However, Tokyo is my favorite bid city and there is no other city in the world that deserves to host  the 2020 Olympic games.
Tokyo has a rich history of hosting sports events and Olympics being one of them. They also bid for the 2016 games but lost out to Rio. This year Tokyo is back with another bid backed by Japan's politicians and millions of Japanese people who have been fighting off everything that nature has thrown at them coming out winners and this seems to be a story at the bid front too.
What really will aid Tokyo's bid is their preparedness for the event. Tokyo has reduced budgets for the 2020 games which is a positive sign in these tough economic markets. "The last bids maybe spent too much money," Tokyo 2020 bid CEO Masato Mizuno told The Associated Press. "This time we only have nine months on the international campaign and we can save much money from last time."
During economical and ecological hard times Sports has always been a binding factor. Sports has always got people together as one and boosted spirits of host cities and participants alike. And after everything that Japan has gone through in the past few years, a winning bid for Tokyo will make a big difference to sports in Japan, Asia and the world.
Show your support for Tokyo2020 bid by downloading  the Tokyo2020 Twitter background here
Article published with permission of sportal360