Asian Athletics: Indians draw blank
1.48K //
06 Jul 2013, 22:54 IST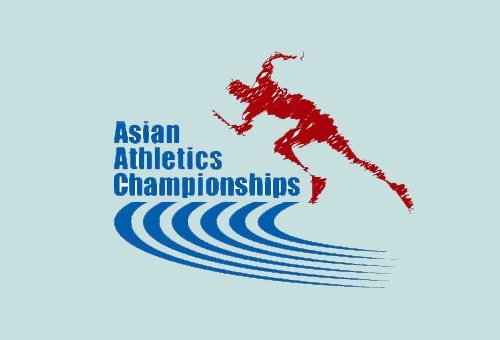 Pune –  Indian athletes drew blank on day four of the 20th Asian Athletics Championship here Saturday when medals in seven events were decided.
Two new Asian records were set, both by the Chinese athletes, who have helped their country to open a huge gap between second placed Bahrain. China has won 12 gold medals so far besides four silvers and five bronzes, while Bahrain has won four gold, as many silvers and a bronze.
Pole vaulter Li Ling of China set a new meet record of 4.54 metres, while in javelin throw, Li Lingwei sent the spear to 60.65 metres for another continental record.
On the last day of the championship, there are 12 finals scheduled with India hoping to win at least two medals, in women's 800m (Tintu Luka) and men's triple jump where Renjith Maheswary will be on show.
The Maharashtra government, which is hosting the event, has organised a closing ceremony in which various events showcasing the state culture will be performed, said state Sports Minister Padmakar Valvi.
Results: Day 4
Men:
4x100m Relay: 1. Hong Kong 38.94s, 2. Japan 39.11, 3. China 39.17.
Hammer throw: 1. Dishod Nazarov (Tjk) 78.32m, 2. Ali Zenkawi (Kuw) 74.70, 3. Oi Dakai (Chn) 74.198. Chandrodaya Singh (Ind) 67.4211. Kamalpreet Singh (Ind) 63.1813.Kaushal Singh (Ind) 60.65.
Women:
4x100m Relay: 1. China 44.01s, 2. Japan 44.38, 3. Thailand 44.44, 4. India (S Sini, Merlin oseph, Srabani Nanda, Asha Roy) 45.03.
Pole vault: 1. Li Ling (Chn) 4.54m NMR (old 4.53 Shuying Gao, China, at Incheon 2005), 2. Ren Mingqian (Chn) 4.40, 3. Sukanya Chomchuendee (Tha) 4.158. Khyati Vakharia (Ind) 3.90, 9. Sureka VS (Ind) 3.80.
Shot put: 1. Liu Xiangrong (Chn) 18.67m, 2. Leyla Rajabi (Irn) 18.18, 3. Gao Yang (Chn) 17.768. Neha Singh (Ind) 13.73, 9. Navjeet Kaur Dhillon (Ind) 12.91.
Javelin throw: 1. Li Lingwei (Chn) 60.65m, AR (old 65.62 Lu Huihui of China at Zhaoking 2013) NMR (old 58.35 Buoban Phamang of Thailand at Phamang in 2007), 2. Nadeeka Lakmali (Sri) 60.16, 3. Risa Miyashita (Jpn) 55.307. Annu Rani (Ind) 52.299. Suman Devi (Ind) 48.1311. Mukesh Kumari (Ind) 44.54.
Heptathlon: 1. Wassana Winatho (Tha) 5818 pts, 2. Yekaterina Voronina (Uzb) 5599, 3. Chie Kiriyama (Jpn) 54515. Susmita Singha Roy (Ind) 5217, 6. Navpreet Kaur (Ind) 4989, 7. Liksy Joseph (Ind) 4956.