Beijing to host international triathlon race
694 //
22 Mar 2013, 14:33 IST
Beijing, March 22 (IANS)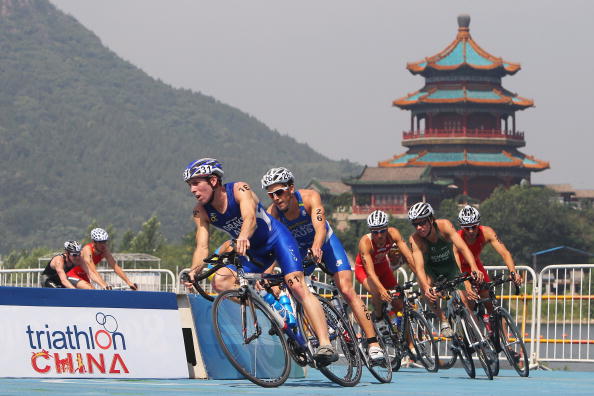 IMG Worldwide, the global sports, fashion and media company, in partnership with the Fengtai Sports Bureau of Beijing, will host the 2013 Beijing International Triathlon Sep 21, at Qinglong Lake Park, in the Fengtai District of Beijing.
Following a successful first year, top triathletes from around the world will descend here to compete in this second annual Olympic distance triathlon, reports Xinhua.
The race will also expand the exclusive pro invite for 2013, drawing an elite field including 2012 Olympic silver medallist Javier Gomez from Spain, Olympian Sarah Groff from the United States and many more. The group of professional triathletes will compete for $100,000 in prize money.
"One of the greatest joys of being a triathlete is the incredible places racing takes us, and Beijing is, without question, one of the most incredible places I've ever raced," said 2012 Beijing International Triathlon champion and Olympian Sarah Groff.
"The Beijing International Triathlon has everything I could ever want from a destination race – exotic locale, a beautiful and challenging race course and amazing fans and volunteer support. From the moment I arrived to long after crossing the finish line, the Fengtai district extended the warmest, most hospitable welcome I could have imagined."
This triathlon is part of the Escape to Alcatraz Triathlon Series, and the only qualifying event in Asia for the iconic Escape from Alcatraz Triathlon. Coveted race slots for the infamous and gruelling 2014 Escape from Alcatraz Triathlon will be awarded to the top 50 men and women across each group and division of this new race.