Blake unfazed by Moscow title defence
590 //
10 Nov 2012, 16:49 IST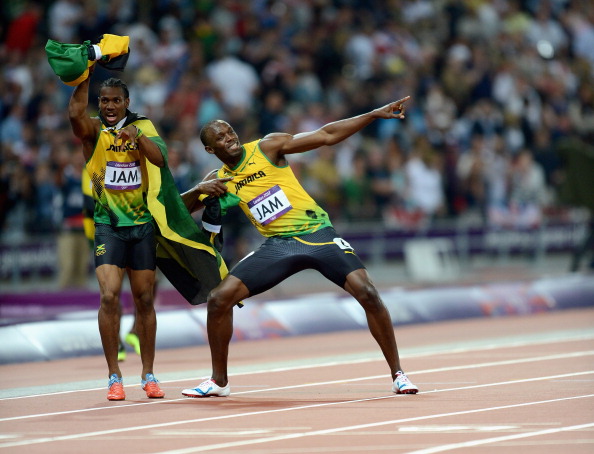 Kingston (Jamaica) - Reigning 100 metres World champion Yohan Blake says he feels under no pressure as he prepares to defend his title in Moscow next August.
The 22-year-old Jamaican, widely viewed as the heir apparent to his peerless countryman Usain Bolt, stormed to gold in Daegu last year after Bolt was disqualified for a false start, reports CMC.
Blake, who recently resumed training for the new season, said having gathered precious experience since his Daegu triumph, he was just working hard to ensure a good showing at the Aug 10-18, 2013, showpiece in the Russian capital.
"I've been through the Olympics and I have been through the World Championships before so I have got the pressure off my back," the Jamaica Gleaner quoted Blake as saying.
"Coach (Glen) Mills is also working with me, and also Usain Bolt is there with me every day encouraging me, so next year is not about pressure for me but it's all about just training hard and going to the World Championships and defending my title."
Since his Daegu success, Blake has gone on to establish himself among the top tier of world sprinters with a series of outstanding performances.
He captured silver in both the 100 and 200m at the London Olympics earlier this year and is the second fastest man in history in both events, behind Bolt.
Blake, nicknamed 'the Beast' for his unrelenting approach to training, said he was already working hard to correct some technical issues as he readied himself for the international circuit.
"I started training last Monday and it has been progressing well. I am just in the background part of it, of course, but it's going according to plan so far," said Blake who along with Bolt are members of Mills's Kingston-based Racers Track Club.
"My start has improved, but technically, what I am looking to work on is getting more stride length. If I get that, I will be able to shave a lot off my times.
"Also, my hand comes across my body and I tend to run sideways, and so we are working on that a lot this year, so next season should be a cracker."