Ghanaian Gaisah eyes switch to Dutch national team
912 //
06 Jul 2013, 17:35 IST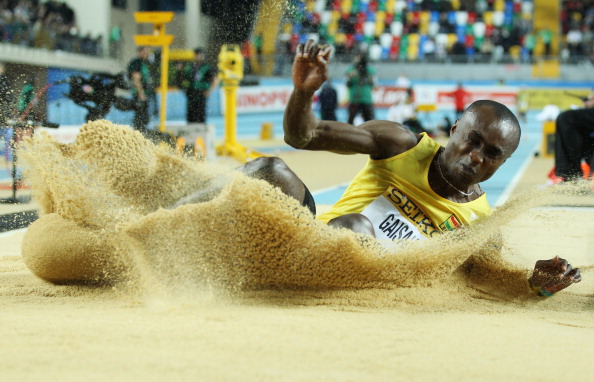 Accra - Top Ghanaian athlete Ignisious Gaisah has hinted quitting the national athletic team to join the Dutch side.
In a letter to the Ghana Athletics Federation (GAF), Gaisah, who has been living in the Netherlands for over 12 years, described the new development as a "hard decision" but believed it would help him in the last years of his career, reports Xinhua.
"After my track and field career, I will stay in the Netherlands and follow a course to become a coach. In the future, I hope to help young Ghanaian athletes to be the stars of the future," said the long jumper.
The international athletics official rules state that an athlete cannot compete in an international tournament for two years after changing nationality unless the federation gives permission.
Gaisah is therefore asking leave of the Ghana Athletics Federation to consider his request to compete for the Netherlands as soon as possible.
"As I won't compete for many years any more, I would like to use the remaining years to go to the international tournaments and compete in the international circuit," he said.
"Without the permission, it will be hard for me to continue my career since I need the tournaments for competition, but also to get into the bigger competitions in the international circuit.
"The Ghana federation has always been supportive to me and I hope they will keep on doing that by releasing me to the Dutch Athletics Federation," he said.
Gaisah won silver at the 2005 World Championships in Helsinki and gold in the 2005 Commonwealth Games in Melbourne.
He also won gold in the 2006 World Indoor Championships in Moscow in 2006 and Bronze in the 2010 Commonwealth Games in Delhi, gold medals in the 2003 All Africa Games in Nigeria and the 2010 African Championships in Mauritius and silver in the 2011 All Africa Games in Maputo, Mozambique.
But he is yet to win a medal at the Olympics.