Heroic college athlete donates bone marrow to unknown cancer patient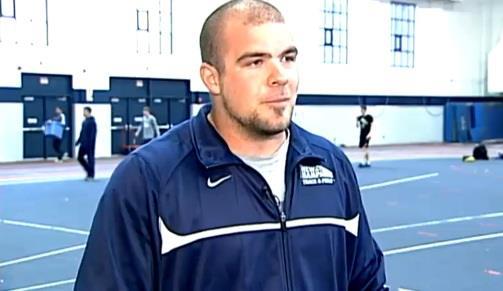 Cameron Lyle, an athlete from the University of New Hampshire, has quit his final season of track and field so that he can donate bone marrow to a complete stranger who is 28-year-old and has just six months to live as he is suffering from leukemia.
The 21-year-old Division I college athlete had joined the bone marrow registry back when he was in second-year university, but he was contacted just two months ago when he was found to be a perfect match for the patient. Lyle doesn't even know the name of the patient, but was ready to donate as soon as he was told that the patient has just six more months to live.
Lyle, a promising athlete in shot put, hammer and discus-throwing, will have to sit out the rest of the season, also missing the American Eastern Championships, but he claims that the choice to donate was a no-brainer even though it might shorten his career.
He said, 'I was surprised, I was pretty happy. I said yes right away. And then afterwards I thought about everything that that meant giving up, but I never had a second thought about donating. If I had said no, he wouldn't have had a match.'
Lyle's mother, who was extremely proud of his son and was in full support of his decision, said, "He's my hero. I couldn't be more proud of him and how he's been so humble about it."
Lyle will have an opportunity to meet the recipient of his marrow  a year later if both agree and sign consent forms to reveal identities.
He told the Eagle Tribune, "I'd love to meet him some day,' He's not that much older than myself. I just can't imagine what he's going through."
He was not worried about missing big athletics meets as well, saying, "It's OK. It was worth it. I would do it again, too."