'Increase track, field competition for NACAC' - President Victor Lopez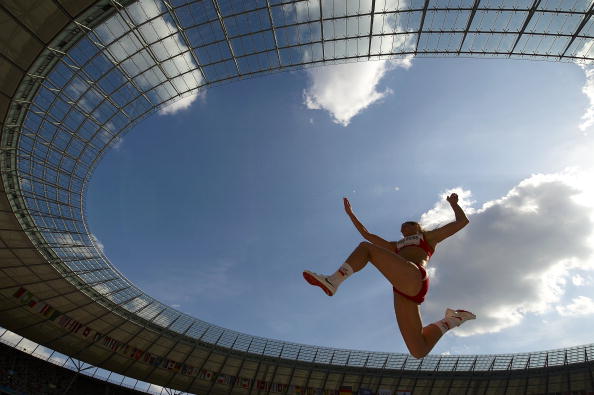 San Juan (Puerto Rico) - President of the North America, Central America and Caribbean Athletic Associations (NACAC) Victor Lopez wants to see more top athletes in the region compete in track and field meets within the confederation.
Lopez said the challenge for NACAC is to ensure that its best talents are available for the regional meets including Area Permit and IAAF World Challenge Meets, reports CMC.
He said Tuesday that many of the elite athletes have opted to compete in Europe where the appearance and performance fees are better.
"One of my targets is to make sure that our top athletes compete in our meetings," said Lopez, who was elected in August to complete the four-year term of the late Neville "Teddy" McCook.
"We develop them, they get to that level where Usain (Bolt) is, Shelly-Ann Fraser-Pryce is and so forth and they might run in Jamaica because they might be obliged to be in the Jamaica Invitational but from there they just go to Europe and we don't see them or they go to New York or Eugene (Oregon) because those are Diamond Leagues and the appearance fees are better."
Lopez, who also heads the Association of Pan-American Athletics (APA), said the Caribbean circuit is increasing with Challenge Meets in Ponce (Puerto Rico) and Kinston (Jamaica) and Area Permit Meets in the Bahamas, Cayman Islands and British Virgin Islands.
"We've been discussing the difficulty of our athletes getting lanes and performance fees in Europe. Most of the money goes to big athletes," he said.
In addressing this difficulty, Lopez said that NACAC will be increasing the level of one-day meetings in the Caribbean.
"Hopefully we are able to have our meetings between April and May and then we leave June for National Championships, in July our major championships (CAC & NACAC) and then the athletes could go to Europe."
Lopez said that the Council and Congress of NACAC have approved a NACAC Senior Championships, tentative to start in 2015. He said such a championship will be an incentive for regional athletes since the area champion could advance with an A standard to the World Championships.
"We're going to start that in 2015 and there are already three sites interested in hosting the first version of that – USA, Dominican Republic and Mayagüez, Puerto Rico," he said.
"So hopefully we could get that championships become very popular with our top athletes and we hope to have a good marketing programme with that championship."