Interview with Milkha Singh: "We don't lack talent but we lack hard work and will-power"
12.99K //
14 Dec 2012, 19:12 IST
Milkha Singh is, without a doubt, one of the greatest athletes the world has ever seen. He may have missed the Olympic gold by a whisker in 1960 but he conquered the heart of every Indian through his inspiring performances on the global stage of running. In an interview with Sportskeeda correspondent Taruka Srivastava, Milkha opened up about his rise to stardom and the obstacles he faced in his career.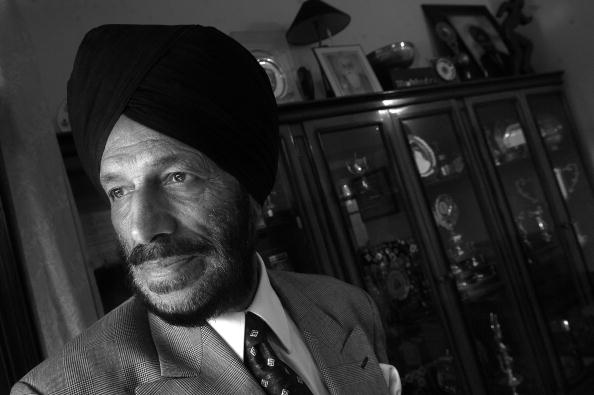 How did you get into athletics?
I was born in Govindapura village in Pakistan which was far away from any city. I was good at cross country running and everyone in the Army was impressed with my abilities. The encouragement from the Army motivated me to take running seriously. The whole credit for my success goes to the Army, as they helped me hone my skills.
What was the biggest source of motivation for you throughout your career?
I have always believed in myself and in hard work; I firmly believe that hard work never fails. I used to train for 7 hours everyday; I sometimes felt that I would drop dead while training. There have been times when I was put on oxygen in the hospital as I would occasionally faint after training. All I knew was that there would be no stopping me once I started running.
You missed the medal at the Rome Olympics due to an error of judgement. Do you regret that?
That unfortunate incident haunts me till today; I will never be able to forget it. Before participating in the Olympics, I had won 77 out of 80 races in the world and the world had faith that I would win the gold in the Rome Olympics. But unfortunately I couldn't. I did break the Olympics record though. It's my wish to watch an Indian win a gold medal at the Olympics while I am alive; if that happens, I will die in peace.
Who exactly gave you the nickname of "The Flying Sikh"?
The nickname was given to me by General Ayub of Pakistan. He told me he was my fan as I had defeated his favourite Abdul Khaliq. I went to Lahore as Jawaharlal Nehru insisted I go there, and children were standing with Indian and Pakistan flags throughout Wagah border, calling out my name. I felt proud to have received the title in spite of what I had gone through earlier in Pakistan.
A movie based on your life will soon be hitting the theatres. What are your thoughts about that?
Yes, the movie is called "Bhaag Milkha Bhaag" and it is based on my life from childhood up to this point. I would like all the youngsters to watch it and learn how I achieved whatever I have through sheer hard work and will power. I want youngsters to get inspired by it so that we can have thousands of Milkha Singhs in India.
Your son Jeev is a professional golf player. Did you want him to be an athlete like you?
Jeev was a born sportsman as he had athletics in his genes. He was a great runner at school level but his mother and I decided not to put him into sports. But it was his destiny to play a professional sport and now he is a well-known golfer all around the world. When he was a child, he used to watch me play golf and developed an interest in it. I consider myself to be lucky as both my son and I have been awarded with the Padmashree and Arjuna awards.
We see so many cases of doping in athletics in our country. What do you think is the reason for players getting into all that?
Athletes nowadays are looking for short-cuts to success, which is very wrong and also brings shame to the country. They should be careful and patient and not indulge in drugs. Athletes like me, P.T. Usha and Anju Bobby George have made India proud through pure dedication and hard work and I feel other athletes should learn from us.
What steps do you think should be taken to promote the welfare of athletes in our country?
I think the associations should be more active and organize lots of camps as that will benefit the athletes. I don't think we have lack of funds now if you were to compare the current situation to the time when I used to race. We don't lack talent but we lack hard work and will-power.