Stripping Krivelyova of Athens medal 'dubious': Coach
774 //
06 Dec 2012, 23:48 IST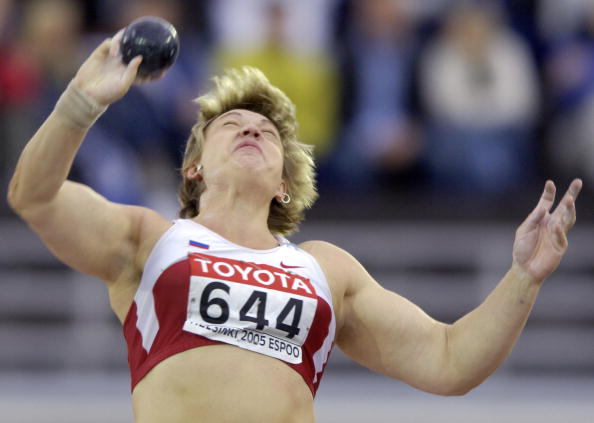 Moscow - Russia's top athletics coach has blasted as "dubious" the International Olympic Committee's (IOC) decision to strip disgraced Russian shot putter Svetlana Krivelyova of her Athens 2004 bronze medal.
Krivelyova was among four athletes who had their medals from Athens revoked Wednesday after new tests found their original urine samples to contain anabolic steroids.
"Frankly speaking, I don't like this situation: I think it is just a settling of scores with the athlete," Valentin Maslakov said Thursday.
"It is wrong to do it eight years later."
"An Olympic champion is an Olympic champion. It is a very dubious case."
Despite the protests, there will be no appeal from the Russian Athletics Federation, Maslakov said, claiming: "This will lead nowhere."
"We are now seeing the appearance of new drugs that play a negative role, but eight years ago nobody knew about them."
The other three disqualified athletes are Ukrainian shot put gold medallist Yuri Bilonog, Belarusian silver medallist in the hammer Ivan Tsikhan, and his compatriot Irina Yatchenko, who took the bronze in discus.
The Athens gold medallist in the shot put, Irina Korzhanenko, received a life ban in 2005 for using steroids, but refused to return her medal claiming to be innocent.