Layshia Clarendon made history as the first transgender player in WNBA history. During the bubble season in 2020, they decided to step forward and talk to the league about transitioning.
Clarendon's WNBA journey began back in 2013 when she was drafted ninth overall. The California guard's first stop was at the Indiana Fever, where they played their first three seasons.
Since leaving the Indiana Fever, they have played for multiple teams. their best season came in 2017, when Layshia Clarendon was named an All-Star with the Atlanta Dream. In her first nine seasons, Clarendon played in 239 games and has career averages of 7.6 points, 2.7 rebounds and 3.7 assists.
•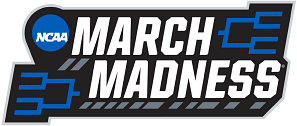 During her time with the New York Liberty in 2020, Clarendon decided it was time to speak up about how she was feeling inside. She had been debating getting top surgery done for some time, but wanted to know how it would affect her career going forward.
The WNBA welcomed Layshia Clarendon with open arms
At the time, no sports league had any sort of action plan for situations like this. Despite being in uncharted territory, the WNBA conducted themselves in a supremely professional manner throughout this entire process.
When Clarendon first approached the executive director of the player's association, they were met with full support for her decision. WNBA commissioner Cathy Engelbert and the New York Liberty organization also welcomed their decision to go through with the surgery.
After months of advocating behind the scenes to the league and player's association, Clarendon no longer had to worry. Following the 2020 season, they went through with their transition. Thanks to this act of bravery, more athletes might be inclined to speak out in the future.
Is Layshia Clarendon still playing?
One of the big things for Layshia Clarendon was if the decision to get top surgery would ruin their chances of staying in the WNBA. Thankfully, that was not the case. The league did not force them to leave and they still find themselves on a roster.
Layshia Clarendon began the 2021 season with the New York Liberty, but was moved after one game. Clarendon is currently a member of the Minnesota Lynx. In 30 games for the new team, they've averaged 10.4 points, 3.1 rebounds and 5.7 assists.
The league deserves a lot of credit for how it conducted itself through this process. Due to their professionalism and support, other pro sports leagues have a model to follow for situations like this in the future.