The first season for head coaches in college basketball can be a rocky one for everyone involved. Ideally, the hope is that a coach can come in, establish his culture immediately and see success.
Sean Miller, an honorable mention, made his way back to the school that made him in Xavier University. He has benefited greatly from his return, defeating the top-ranked UConn Huskies 83-73 on Dec. 31 as the Musketeers (13-3, 5-0 Big East) are off to a strong conference start. There have also been tough transitions, like Kenny Payne of the Louisville Cardinals (2-14, 0-5 Atlantic Coast Conference).
We will touch on the three best first-year coaches at Power Five schools this season.
•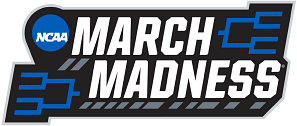 Dennis Gates, Missouri (13-2, 2-1 SEC)
The long-time Florida State assistant coach went to Cleveland State for three years before being named the 20th coach in Mizzou's history. He was a highly touted coach after establishing stability in the Horizon League, leading the Vikings to a 50-40 record and NCAA Tournament and NIT appearances.
Leaving for Missouri, Gates has the 20th-ranked Tigers on fire at 13-2. Missouri fell to the rival Kansas Jayhawks, ranked sixth at the time, in a 95-67 spanking on Dec. 10. But the Tigers followed up with statement wins against then-No. 16 Illinois and then-No. 19 Kentucky (before losing to then-No. 13 Arkansas 74-68 on Jan. 4).
Missouri is an exceptional team on both sides of the ball, and the numbers do not lie. The Tigers rank first nationally in offensive percentage (120.9), third in true shooting percentage (61.2%) and fifth in field goal percentage (50.2%). They've also shot well from the free-throw line (75.8%), ranking 33rd.
The Tigers are led by their star guard duo, Kobe Brown and D'Moi Hodge.
With Brown's 6-foot-8 size, he has an exceptional level of comfort around the rim. He had 30 points against Kentucky and 31 points against Illinois in back-to-back games, and he has the full range from Gates to go to work in halfcourt as well.
Gates will be competing in arguably the country's toughest conference as he tries to lead Mizzou to a deep tournament run. He is off to an exceptional start.
Jerome Tang (Kansas State 14-1, 3-0 Big 12)
Jerome Tang left Baylor for the perfect program that fit him at Kansas State. After 19 years as an assistant, it was time for Tang to make his own path and establish his own culture,
In his homecoming against Baylor, Kansas State won 97-95 in overtime on Saturday. It was the third straight win over a ranked foe after previously topping then-No. 24 West Virginia and then-No. 6 Texas. The run has moved Kansas State, picked to finish last in the Big 12, into the top 25 for the first time since the 2018-19 season. The Wildcats entered the poll on Monday at 11th. This should be more than enough affirmation that Tang made the right decision.
Tang is an immigrant from the U.S. Virgin Islands and is a legendary coach in Texas as he built a powerhouse at Heritage Christian Academy from 1993-2003. The way he has started his journey with the Wildcats is only a sample size of what he aspires to achieve.
Senior guard Markquis Nowell, averaging 17.0 points, 8.9 assists and 2.3 steals per game, has been exactly what the doctor ordered. Florida transfer Keyontae Johnson has paired as the perfect second punch, averaging 18.8 points, 7.1 rebounds, 2.5 assists and 1.3 steals.
The transfer-heavy group has shown its impact since Day One. They have an offensive rating of 113.9, ranking them 35th.
Competing in one of the nation's toughest conferences. they have their work cut out for them. They have the perfect coach leading them to success as he establishes his program in Manhattan.
Matt McMahon (LSU 12-3 1-2 Southeastern Conference)
When Matt McMahon left Murray State after his 31-3 record last season for the Southeastern Conference, he could not have asked for a more unique situation. In April, the Tigers did not have one scholarship player committed for this season. Will Wade's trail of chaos left McMahon to fix the pieces. That he did, starting with rebuilding the roster from the ground up.
That started with him bringing his big man KJ Williams, a two-time All-Ohio Valley Conference selection, to Louisiana with him. The upgrade in competition is something Williams, a Mississippi native who has moved closer to home, has welcomed and he has stepped up big. He has the team's highest PER rate (21.7) and is shooting 49.2% from 3-point range, while averaging 18.2 ppg and 7.8 rpg.
LSU, ineligible to participate in the NCAA Tournament this season, is in ninth place in the SEC. This season is important to establish a new culture and be on the way to success in the next few years with McMahon.
Edited by Joseph Schiefelbein