The NCAA basketball season is taking shape. There have been some surprises like feisty and talented second-ranked UConn. And there are consistent teams trying to stand strong as conference play either begins or resumes, like 12th-ranked Baylor and third-ranked Houston.
However, there have been some very disappointing teams that are usually powerhouses stocked with talent. Although much has changed and a lot of teams are starting to turn things around, we will review some of the biggest concerns for five of the teams that have been disappointing so far.
Kentucky
•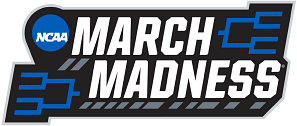 The 19th-ranked Kentucky Wildcats (8-3) are preparing for their first Southeastern Conference matchup against an underrated Missouri team (11-1) on Wednesday. Although the Wildcats won 73-69 over Michigan on Dec. 4, their three losses have been against the best competition on their schedule.
Michigan State, 10th-ranked Gonzaga and 11th-ranked UCLA all have championship pedigrees. They are teams the Wildcats would have to face in the NCAA Tournament.
UK has notable names and award watch-list guys, like the country's best rebounding big man, Oscar Tshiebwe. However, it is concerning that Kentucky has limited elite weapons as the Wildcats compete in arguably the country's best conference.
The guard duo has been a bright spot for a team that has the highest upside out of the five teams in this article.
Lottery-projected freshman Cason Wallace has come on strong. He has shown his strength and ability to be effective on both sides of the ball. While Sahvir Wheeler is back for his second year after transferring from Georgia, he has struggled as the Wildcats have scuffled without a true point guard.
Creighton
The Bluejays left the Maui Invitational impressing the country with their deep roster that could stretch the floor and match up with some of the nation's best teams. They beat Texas Tech and ninth-ranked Arkansas, but then lost six straight (starting with losses to No. 5 Arizona in Maui and then at No. 6 Texas).
Creighton (8-6, 2-1 Big East), which once seemed to be a Big East favorite, now has a lot of questions. Some tough luck on the road against high-level teams never excuses a losing skid.
However, after entering Big East play with a disappointing 65-58 loss to Marquette, they bounced back in wins against Butler (78-56) and DePaul (80-65). Those are two teams they should beat, but it had to be great for the Omaha faithful to see this team getting back on the right track. Up next, they visit Seton Hall (7-6, 0-2) on Jan. 3.
North Carolina
The 25th-ranked Tar Heels (9-4, 1-1 Atlantic Coast Conference) came into the season ranked No. 1 in the preseason. They had their defining trio returning and Hubert Davis getting a lofty extension after his national championship game appearance in his first year as a head coach.
The season has gone a lot differently than many would expect. The team's depth has been concerning as the supporting role players have not taken the jumps many thought they would.
However, freshman Seth Trimble has impressed defensively, especially early this season. They also just got back the next UNC big man of the future, Jalen Washington, who played in his first game on Dec. 10 against Georgia Tech. As he works his way into game shape, he will be a contributing factor later in the season.
The Tar Heels have shown that the resilience of their guards is there, and leading big man Armando Bacot has found a recipe that the Tar Heels faithful are used to. UNC came on late last season and rode that momentum to the national championship game. You can never doubt experience, but you will always need depth.
Villanova
In Kyle Neptune's first season, the most disappointing thing he has had to adapt to are injuries to key players.
Guard Justin Moore, who led the WIldcats to the Final Four last season, is still coming back from an Achilles tendon injury he suffered in last season's NCAA Tournament. Highly touted freshman forward Cam Whitmore suffered a hand injury before the season that had him sidelined until December as well.
Now with five games under Whitmore's belt (averaging 12.4 points, 1.4 steals and 6.2 rebounds), all wins, the offense is starting to take shape. The Wildcats have found some stability offensively, ranking third nationally in turnovers (8.8). However, they are tied for 269th in defensive rating (104.4) and will have to find a way to fix their interior defense to have a deep tournament run.
If Moore returns and plays to his capabilities, every offensive question could be answered. However, the holes are concerning. The Wildcats will take on two of the country's best interior players when they visit UConn (13-0, 2-0) on Wednesday.
Indiana
At the start of December, the Hoosiers looked like one of the nation's deepest and most talented teams, starting 7-0 after a 77-65 win over then-No. 18 UNC on Nov. 30. Trayce Jackson-Davis outplayed Armando Bacot, and freshman Jalen Hood-Schifino had his best shooting game of the season.
Then December came. The Hoosiers lost their first Big Ten matchup, 63-48 to Rutgers. Jackson-Davis struggled as Miller Kopp tried to make up for the missed opportunities, finishing with 22 points but to no avail.
After a bounce-back win against Nebraska, the Hoosiers were punched in the mouth by Arizona (now ranked fourth) and their dominant big men at home, losing 89-75. Azoulas Tubelis and Oumar Ballo combined for 36 points and were simply dominant throughout the game. They were then destroyed 84-62 at Kansas (now ranked fifth).
The Hoosiers (10-3, 1-1 Big Ten) will re-enter their Big Ten schedule at Iowa (8-4, 0-1) on Jan. 5 trying to prove they are the team that was seen in November. They must play well consistently to gain the trust of the public about their national championship aspirations.
Edited by Joseph Schiefelbein