Beach Soccer Tournament – Pre-Quarters Match Report - Part 2
959 //
08 Feb 2013, 10:21 IST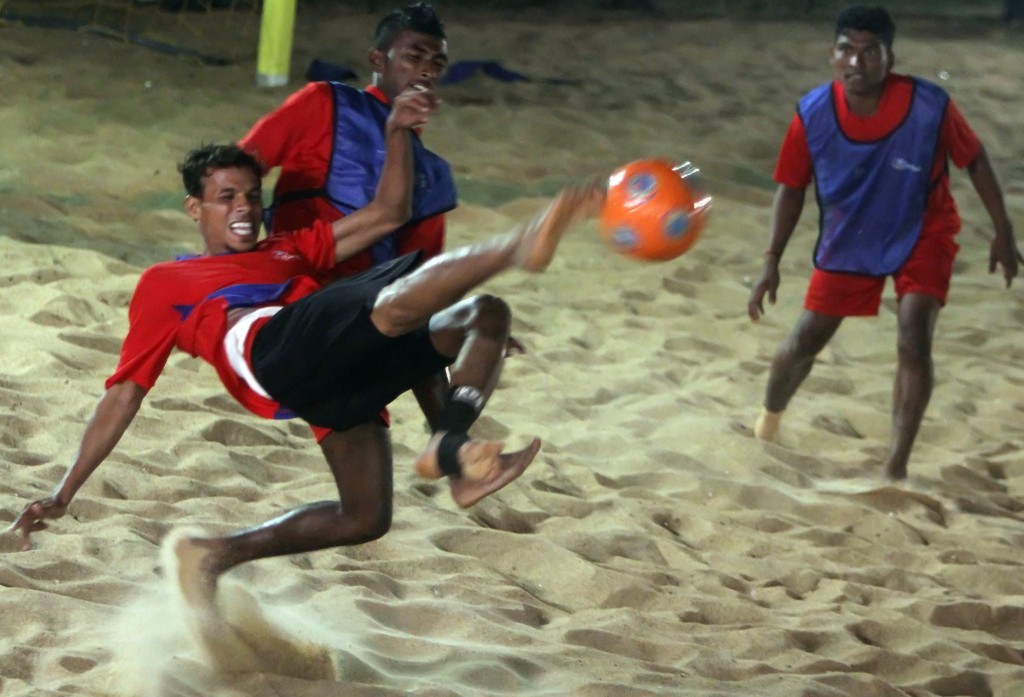 The fifth pre-quarter final between Kasarkod, Kerala and Pilerne SC was a nail-biting tie-breaker which saw both teams battling it out for the quarter-finals place. Sharafuddin scored the first goal for Kasargod in the first half giving them the 1-0 lead. Edward from Pilerne S.C. scored a goal in the second half and equalised the scores. It didn't take long for Mahmood from Kasargod to score for his team. But at the end of the second half, Avinash Pereira from Pilerne S.C. equalised the scores again, thus taking the match down to a penalty shootout. While Santhan kicked a perfect goal for his team, Edward and Avinash missed their opportunity to score for Pilerne SC during the penalty shootout. Meanwhile, Sharafuddin from Kasargod scored the first goal for Kasargod, Kerala, Mahmood missed out on the opportunity, and eventually, it was Haris K. who scored the final goal to take Kasargod to the quarter-finals with a final score of 5-3.
The sixth match was a close call between the Calangute Association and Clube De Goa. Nicholas Fernandes from Calangute Association succeeded in earning the initial lead for his team in the first half. The only goal scored from Sporting Clube De Goa was by Mario Lobo, which came in the second half to equalise the scores. However, the final goal was scored by Nicholas Fernandes from Calangute Association, who scored both the goals, thus giving his team a spot in the Quarter-finals with a 2-1 lead.
Sporting Clube De Goa (B) and ABC Arambol faced each other in the seventh pre-quarter final. Neither of the teams managed to get through the goal-keepers in the first half. The second half saw Rocque Fernandes score for ABC Arambol, taking the score to 1-0, thereby to reserve their berth in the quarter-finals.
The eight and last pre-quarter final match was played between Clube Sao Minguel de Taleigao and Goa Velha SC. Melroy D'Silva from Goa Velha SC scored a goal for his team in the first half, and a lose attack from Clube Sao Minguel De Taleigao gave Goa Velha SC an easy 1-0 passage into the quarter-finals of the Barefoot Beach Soccer Championship.