The fantasy sports sector of India's online gaming market was valued at over 22 billion Indian rupees in FY 2022, according to Statista. The segment's market size is expected to exceed 50 billion by FY 2025.
Over 800 million people in India watch sports, and about 300 million of them do so online. Out of which, it is anticipated that over 100 million of them use fantasy sports websites.
There are more than 200 apps on Google Play, one million or more videos on YouTube, and more than 10 books about fantasy sports. These, in line with the draft team strategy, attest to the genre's expanding appeal and highlight how entertaining it is. We are moving towards a fully immersive sports experience as a nation, currently being expedited by fantasy sports.
---
What are fantasy sports games? A look at their workings, sector insights, legality, and more
Users can create fantasy teams based on specific criteria from a list of athletes set to play live games on a given day in fantasy sports contests. They pay an entrance fee to enter a contest, and after the providers deduct a service/administrative fee, the money is pooled and distributed among the users as part of the "entry pool."
The players choose their teams based on their knowledge, through systematic study, as well as their aptitude, experience, and expertise in the particular sport. They earn points based on how well the athletes they choose to play in their squad perform. Then, they are rated according to the points the chosen stars earn throughout the competition.
---
Business market
There has been a sharp increase in user interest and consumption throughout India's fantasy sports platforms, and this trend has been accompanied by favorable court decisions recognizing Dream11's model as a game of skill. For the paid contests held on the platforms, online fantasy sports (OFS) platforms in India typically operate on a platform-fee basis.
The charges normally range from 10 to 20 percent, depending on the platform's size, market position, and portfolio of well-known sports it covers. The commission is the main source of income for OFS operators who run pay-to-play competitions.
Some newly developed platforms only provide free-to-play competitions and make money through other ways, including through adverts. The adoption of fantasy sports by leagues as a means of OFS platforms is seeing an increase in the number of paid users. This is due to increased fan engagement, as well as the wide acceptance of OFS as a skill-based game in society and law.
There has been a rise in the number of sports leagues, the quick development of the digital payments infrastructure, and the increasing focus on marketing and branding initiatives by OFS operators inviting users to sample their platforms. These are a few factors that have contributed to the rise in the number of paid consumers on OFS platforms.
---
New products in fantasy sports
To increase their visibility throughout the entire value chain, many top fantasy sports operators are forming alliances with content producers or developing their own research platforms. Examples include Cricket.com from Fanfight's parent firm, Sports.info from 11wickets, FanCode from Dream11's parent company, and SportsTiger from MyTeam11.
Serving as a user's research resource, these platforms have the potential to generate revenue in the future through adverts or more in-depth subscription-based insights.
---
Legality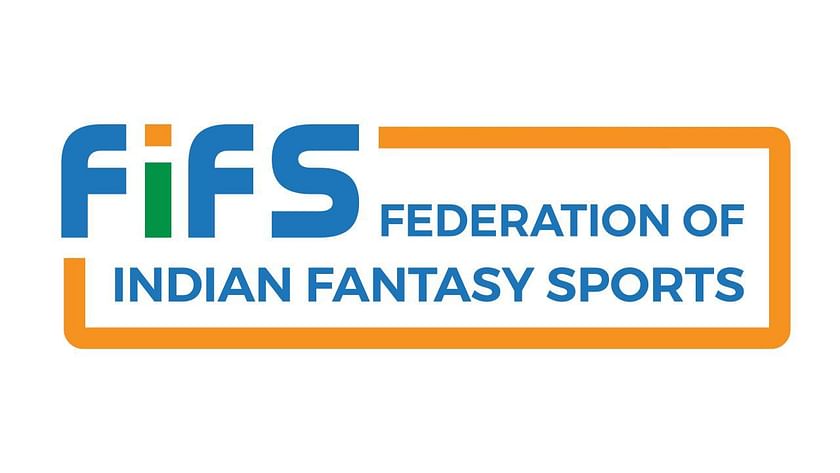 Indians can't help but debate whether fantasy sports are based primarily on skill or on chance. This is because if they were to be classified as games of chance, they may be considered illegal or outlawed (under, for instance, the Public Gambling Act, 1867, and analogous state legislation).
Since there is no official definition of fantasy sports in our statute books, this debate is frequently ignorant, which is not helpful. Online gaming and its licenses are not specifically regulated by law in India, so any discussion or debate regarding the topic is subject to the country's long-standing penal code and related legislation.
---
Is it all growth in fantasy sports?
In India, gambling is prohibited in all forms, but the rapidly growing phenomenon of fantasy gaming is not clearly regulated by any laws.
As it stands, Assam, Odisha, Andhra Pradesh, Telangana, Nagaland, and Sikkim have prohibited fantasy gaming, putting a wrench in the works of this quickly expanding industry. Reportedly, one of the main causes for the said state governments to take stringent action was reports of people being driven to financial problems.
Although the courts got involved and Tamil Nadu enacted a prohibition through an ordinance, the situation has not yet come to an end. Further, there are rumors that Karnataka is considering enacting a similar law.
---
Conclusion
Just like everything in life, the fantasy sports industry also has its challenges. But when we see the numbers of its growth over the past decade, we know we have a booming industry where the sky is the limit.
A fantasy app like Dream11 becoming the sponsor of a tournament like IPL speaks volumes about the rising dominance of the fantasy sports industry in the Indian market.
If used correctly, these games have the potential to become a profession in themselves, and the taxation policy on fantasy apps has become a good source of revenue for the government. The next 10 years are very crucial for the industry, and it will be interesting to see how the stakeholders fight the legal challenges the sector will face.
Poll : Do you use a fantasy sports app?
5 votes