Chess: Karthikeyan downs Sethuraman
653 //
28 Nov 2012, 09:33 IST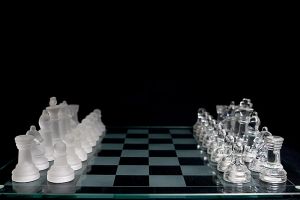 Chennai, Nov 27 (IANS): Former Asian junior champion P. Karthikeyan defeated fellow Indian Grandmaster S.P. Sethuraman and moved into joint lead at 6.5 points after the seventh round of the Apollo Engineering College Commonwealth Chess Championships here Tuesday.
Grandmaster Ahmed Adly of Egypt maintained his grip at the top accounting for giant?killer Ram S. Krishnan in the second board. Adly and Karthikeyan lead the Championship with 6.5 points followed by top seed Sergei Tiviakov (The Netherlands), Oleksienko Mikhailo (Ukraine), Alexander Fominyh (Russia) M.R. Venkatesh, M.R. Lalith Babu, M. Shyam Sundar, K. Rathnakaran, G. Akash, Kathmale Sameer (all India) at 6 points.
While the top board game between Babu and Tiviakov was a relatively quiet draw, in the upset of the day, Chennai?based International Master Karthikeyan brought down Sethuraman.
The Slav game saw Sethuraman sacrificing a pawn and going for the initiative. Karthikeyan gave his rook for bishop and kept his chances going. Sethurman pressed for the win, and missed out on tactics as white's queen, knight and bishop battery decided the issue in favour of Karthikeyan.
With two Grandmaster Norms to his credit, Karthikeyan should now be eyeing to complete his GM title in his home town Chennai.
The results (Indians unless specified):
Round 7: M R Lalith Babu 6 drew with Sergei Tiviakov (Ned) 6, Adly Ahmed (Egy) 6.5 bt Ram S Krishnan 5.5, M R Venkatesh 6 drew with Oleksienko Mikhailo (Ukr) 6, P Karthikeyan 6.5 bt SP Sethuraman 5, Lintchevski Daniil (Rus) 5.5 drew with Tania Sachdev 5.5, Mark Paragua (Phi) 5.5 drew with CRG Krishna 5.5, S Nitin 5.5 drew with Marat Dzhumaev (Uzb) 5.5, R Siddharth 5.5 drew with Sahaj Grover 5.5, Nisha Mohota 5 lost to M Shyam Sundar 6, Karthikeyan Murali 5 lost to Alexander Fominyh (Rus) 6, K Rathnakaran 6 bt Sayantan Das 5, Ikeda Junta (Aus) 5.5 bt J Deepan Chakkravarthy 4.5, Rolando Nolte (Phi) 5.5 bt Prince Bajaj 4.5, Sowmya Swaminathan 4.5 lost to Narayanan Srinath.