Chess: Karthikeyan moves into sole lead
590 //
28 Nov 2012, 22:11 IST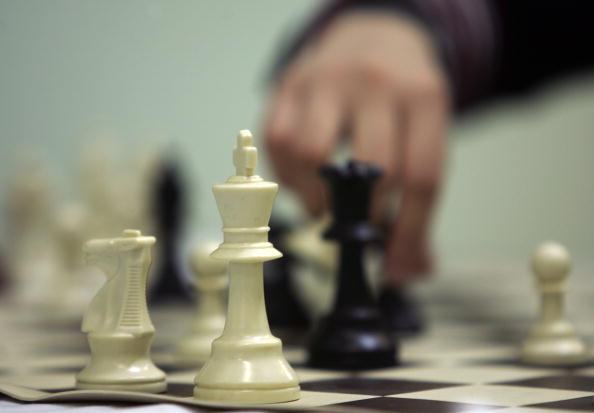 Chennai - P. Karthikeyan moved into sole lead with 7.5 points as his scheduled opponent second seed Grandmaster Ahmed Adly of Egypt, citing illness, failed to turn up for the eighth round match and conceded a walk?over in the Apollo Engineering College Commonwealth chess championship here Wednesday.
Following Karthikeyan at 7.0 points were Grandmasters Sergei Tiviakov (Netherlands) and MR. Venkatesh (India).
In the top board, Tiviakov faced the advanced French defence from Rathnakaran, and started pressing for the initiative from the word go. Tiviakov made further in?roads as the Indian failed to see the intervening bishop check on the 19th move losing a pawn.
Moving the black king out of its shelter, Tiviakov went all out to corner the black king and forced the game in his favor after 33 moves.
Chennai?based Ram S. Krishnan made his third and final International Master Norm scoring over two?time National Premier champion Tania Sachdev. Logging in 6.5 points, Ram completed the requirement for a nine?game International Master Norm.
The Nimzo?Indian game saw Tania going along the theoretical lines, before she threw in a knight sacrifice on the black monarch. Ram kept the material, defended accurately and clinched the crucial win after 31 moves.
The results (Indians unless specified):
Round 8: P Karthikeyan 7.5 w/o Ahmed Adly (Egy) 6.5, Sergei Tiviakov (Ned) 7 bt K Rathnakaran 6, Oleksienko Mikhailo (Ukr) 6.5 drew with G Akash 6.5, M Shyam Sundar 6.5 drew with M R Lalith Babu 6.5, Alexander Fominyh (Rus) 6 lost to M R Venkatesh 7, Lintchevski Daniil (Rus) 6.5 bt Kathmale Sameer 6, S Vijayalakshmi 6 drew with Mark Paragua (Phi) 6, Marat Dzhumaev (Uzb) 6 drew with Mary Ann Gomes 6, Sahaj Grover 6.5 bt S Nitin 5.5, R R Laxman 6.5 bt R Siddharth 5.5, Garcia Jan Emmanuel (Phi) 6 drew with Akshayraj Kore 6, VAV Rajesh 5.5 lost to Nolte Rolando (Phi) 6.5, Narayanan Srinath 5.5 lost to S L Narayanan 6.5, Himanshu Sharma 6 drew with Ikeda Junta (Aus) 6.