Sharma wins All India Chess title
684 //
20 Nov 2012, 20:21 IST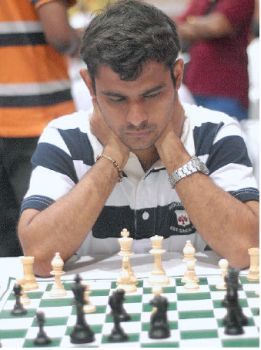 Gurgaon - International Master Himanshu Sharma of Haryana with nine points emerged as champion by drawing his final round game with Himal Gusain of Chandigarh in the All India Open Fide Rating Chess Championship here on Tuesday.
The second position was bagged by International Master Das Arghyadip with eight points from West Bengal, who defeated Kantilal Dave of Rajasthan.
The next positions, in order, went to Kantilal Dave of Rajasthan, Himal Gusain of Chandigarh, Puneet Jaiswal of Delhi, Prince Bajaj of Delhi, respectively, by scoring 7.5 points each.
Sharma bagged a prize purse of Rs.50,000 while Argyadip took home Rs.31,000. A third prize cheque of Rs.21,000 went to Dave.