Tiviakov annexes Apollo Chess title
634 //
02 Dec 2012, 00:05 IST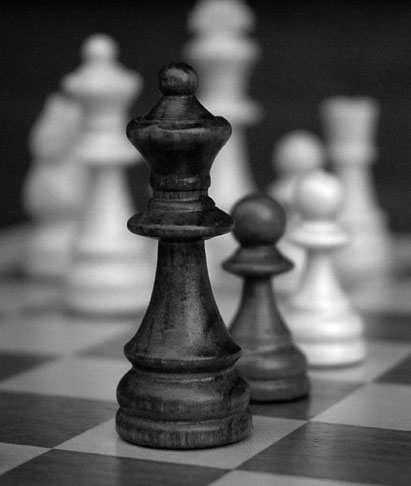 Chennai - Grandmasters Sergei Tiviakov of the Netherlands edged M.R. Lalith Babu to the title on tie-break after the duo scored victories in the 11th and final round of the Apollo Engineering College Commonwealth Chess Championships here on Saturday to tie with 9.5 points.
Tiviakov was awarded a cash purse of Rs.1,50,000 along with the Commonwealth International Open title, while Lalith Babu was crowned the Commonwealth Champion along with a trophy and a cash award of Rs.1,25,000.
In the crucial final round, the higher seeds Tiviakov and Babu defeated S.L. Narayanan and P. Karthikeyan respectively. The wins took both on top of the table with 9.5 points with Tiviakov edging out Babu on the tie-break.
Finishing behind Babu were Chennai-based Grandmasters M. Shyam Sundar and S.P. Sethuraman while Sowmya Swaminathan, Nisha Mohota and Mary Ann Gomes finished in that order in the women's section.
Chennai-based Ram S. Krishnan of BSNL made it a double delight as he upset GM Oleksienko Mikhailo of Ukraine and added a GM Norm to his nine-game IM Norm made two rounds ago.
Giant-killer Narayanan took home his second International Master Norm despite his defeat at the hands of Tiviakov.
Final Placings:
1-2 Sergei Tiviakov (the Netherlands), M R Lalith Babu (India) 9.5, 3-4 M Shyam Sundar, SP Sethuraman(both India)9.0, 5-10 P Karthikeyan, Ram S Krishnan, S L Narayanan, Akshayraj Kore, B Adhiban (all India), Lintchevski Daniil (Russia) 8.5,11-20 S Arun Prasad(India), Marat Dzhumaev (Uzbekistan), CRG Krishna(India), Alexander Fominyh (Russia), M R Venkatesh (India), Rolando Nolte, Garcia Jan Emmanuel, Mark Paragua (all Philippines), J Deepan Chakkravarthy, G Akash(both India)8.0 points
The results (Indians unless specified):
Round 11: Sergei Tiviakov (Ned) 9.5 bt S L Narayanan 8.5, M R Lalith Babu 9.5 bt P Karthikeyan 8.5, S P Sethuraman 9 bt Marat Dzhumaev (Uzb) 8, M Shyam Sundar 9 bt Adly Ahmed (Egy) 7.5, Himanshu Sharma 7.5 lost to B Adhiban 8.5, Lintchevski Daniil (Rus) 8.5 bt Aravindh Chithambaram 7.5, Ram S Krishnan 8.5 bt Oleksienko Mikhailo (Ukr) 7.5, M R Venkatesh 8 drew with G Akash 8, Akshayraj Kore 8.5 bt S Vijayalakshmi 7.5, Rishi Sardana 8 drew with Alexander Fominyh (Rus) 8, Mark Paragua (Phi) 8 bt Emmanuel Senador (Phi) 7