Viswanathan Anand looks forward to a busier 2013
663 //
20 Dec 2012, 16:01 IST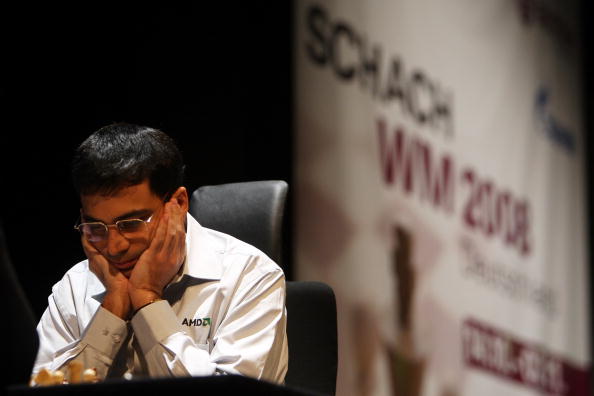 Noida, Dec 20 (IANS) Chess icon Viswanathan Anand has an insatiable thirst for success despite his exemplary achievements. The five-time World Champion had a lean patch in 2012 by his standards but now he is itching for action with a host of tournaments lined up, including the defence of his World crown.
Anand could only take part in a single event after his thrilling win against Israel's Boris Gelfand at the 2012 Moscow World Championship in May. Looking ahead, the 43-year-old says he is still very much motivated about competing, so much so that he has accepted all invitations for next year.
"I was hoping to play in some more tournaments after the World Championship but it could not work out that way. For 2013, I accepted every single invitation that came my way. Motivation is not really a problem for me and to be honest I have not really thought about slowing down," said Anand when asked about his retirement. He waas speaking to reporters at the launch of an NIIT Mind Champions academy at the Global Indian International School here.
He will be playing five events till May and another two in the second half of the year.
"I am really looking forward to playing. I will be participating in five events till May and then will start preparing for the World Championship match," he said of the clash scheduled for Oct-Nov.
Asked on chess world body FIDE's decision to organise the title match in the subsequent year instead of the usual two-year-gap, Anand said: "The schedule has worked out that way. It is hard on the players to switch from tournament format to match, but if you are getting to play the World Championship every year, you are not going to get a lot of sympathy. So, it is not really a complaint. It is just life."
Who would he like as his challenger?
"Well, I would like to face the weakest one. Though playing against Magnus (Carlsen) and Aronian (Levon) will be exciting," he quipped.
On his preparations before a big match, Anand said: "I try to look at the game of all my opponents hoping I will read them right. The opposite could also happen. So it is a hit and a miss kind of a thing."