West Bengal chess for the blind held in Kolkata
914 //
30 Jul 2013, 19:08 IST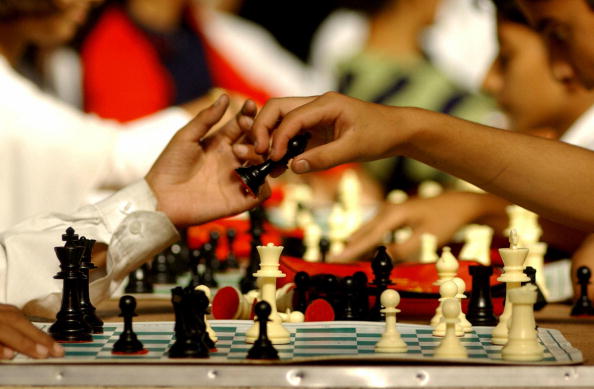 Visually challenged students selected from various schools and organisations for the blind across districts of West Bengal took part in a special chess challenge tournament organised in Kolkata recently.
Non-governmental organisation, National Institute of Professionals (NIP), recently hosted the second All Bengal Chess Competition for the Blind, which witnessed as many as 100 visually impaired players competing against one another.
Chief guests on the occasion included Grandmaster Dibyendu Barua and West Bengal Commissioner of Disability Mita Banerjee.
Barua said, "It is a matter of great honour and privilege to be a part of the second All Bengal Chess Competition here today being organized by the NIP NGO. I have interacted with many visually challenged players and I can say honestly that these players have a special talent."
NIP noted that the playing technique for blind player is very similar with just a few differences. Blind players are allowed to touch the pieces of their opponent during the game, which is not allowed in ordinary games. The pieces fit into the board like pegs as each square has a central hole.
There were some very exciting games and some close finishes. The competition was held in 5 rounds followed by the prize distribution ceremony. All the participants taking part in the competition were given certificates of participation by the NIP NGO. There were few other categories of awards too like the Best Junior prize was given to Mirjan Seth and the Best Lady award was secured by Pratima Ghosh.
Speaking about the event, Debajyoti Roy, Secretary, NIP, said, "Our objective is to provide a platform for the visually impaired to showcase their talent besides helping them build confidence and develop competitive spirit."
"Such competitions build in qualities like advance thinking, strategic thinking and confidence among the players. These things help them further in life too," Roy added.