Woman Grandmaster Sowmya draws with Tiviakov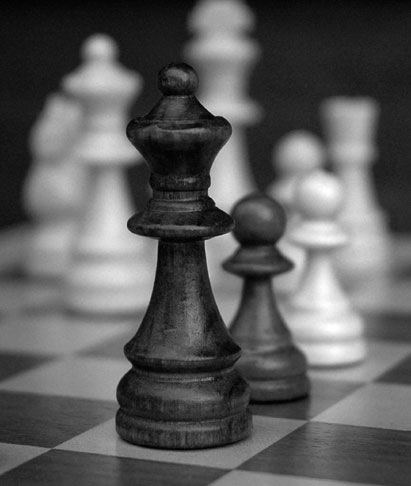 Chennai - Pune?based Woman Grandmaster Sowmya Swaminathan snatched half a point following a draw with top seed Grandmaster Sergei Tiviakov of the Netherlands in an exciting third round game in the Apollo Engineering College Commonwealth Chess Championships here on Saturday.
Leading the table with 3.0 points from as many rounds are Grandmasters Ahmed Adly (Egypt), Oleksienko Mikhailo (Ukraine), Marat Dzhumaev (Uzbekistan), B. Adhiban, S.P. Sethuraman, M.R. Lalith Babu, Arun Prasad and Deepan Chakkravarthy (all India) among others.
Top seed Sergei Tiviakov stays half a point behind at 2.5 points.
The top board Scandinavian game saw both Sowmya and Tiviakov battling for the initiative. The unorthodox play by black kept Sowmya in the back foot, but slowly she found herself pressing for an advantage.
Tiviakov gave nothing away and precise play saw Sowmya repeating the moves and signing peace after 81 moves.
In the second board, former junior World champion Ahmed Adly scored the quickest win of the day as his Indian opponent Deepak Katiyar failed to see a nice intervening combination and gave up after 27 moves.
The top boards had fewer surprises Saturday, with experienced Kerala player O.T. Anil Kumar holding his own against local star Grandmaster M.R. Venkatesh, while Velammal schoolboy and National Under?17 champion Navalgund Niranjan held Grandmaster Alexander Fominyh of Russia to a draw.
Round 3 results (Indians unless specified): Sowmya Swaminathan 2.5 drew with Sergei Tiviakov (Ned) 2.5, Adly Ahmed (Egy) 3 bt Deepak Katiyar 2, Padhya Saumil 2 lost to B Adhiban 3, Deshpande Aniruddha 2 lost to Oleksienko Mikhailo (Ukr) 3, Sidhant Mohapatra 2 lost to Marat Dzhumaev (Uzb) 3, M.R. Lalith Babu 3 bt B. Kumaran 2, A.G. Nimmy 2 lost to S.P. Sethuraman 3, M.R. Venkatesh 2.5 drew with O.T. Anil Kumar 2.5, J. Saranya 2 lost to S. Arun Prasad 3, P. Priya 2 lost to J. Deepan Chakkravarthy 3, Navalgund Niranjan 2.5 drew with Alexander Fominyh (Rus) 2.5, Oliver Dimakiling (Phi) 2 lost to Atul Dahale 3.