Caitlin Clark shone in March Madness, breaking the scoring and assist records for a single NCAA Tournament. However, Clark came up short in the national championship game as Iowa lost to LSU 102-85 on Sunday.
It was an entertaining matchup, but the actions of LSU's Angel Reese took the spotlight off the game. Reese taunted Clark towards the end of the game, using John Cena's famous "You Can't See Me" gesture. Reese was called out on social media for her actions.
But it should be noted that Clark did the same thing against Louisville in their Elite Eight matchup. Many have questioned why there was no outrage when Clark made the gesture first.
Fans also pointed out how ESPN produced a segment about Caitlin Clark being the "Queen of Clapbacks." There's certainly a divide regarding the matter, with Angel Reese even being called "classless."
It should never have come down to this, given what both Clark and Reese have done this season. Moreover, both are likely going to be the faces of women's basketball moving forward, and trash-talking has always been a part of the game.
Clark had no problem with Reese's taunts, while Reese was unapologetic about her actions.
"I was just trying to get to the handshake line and shake hands and be grateful that my team was in that position," Clark said after the game. "All the credit in the world to LSU. They were tremendous. They deserve it."
Nevertheless, here are some of the best comments on Twitter regarding the perceived double standards with Clark, who is white, and Reese, who is Black.
Also Read: Who is Jordan Hawkins? Taking a closer look at the personal life and collegiate career of the UConn star
---
Stephen A. Smith calls Caitlin Clark and Angel Reese controversy a Black/white issue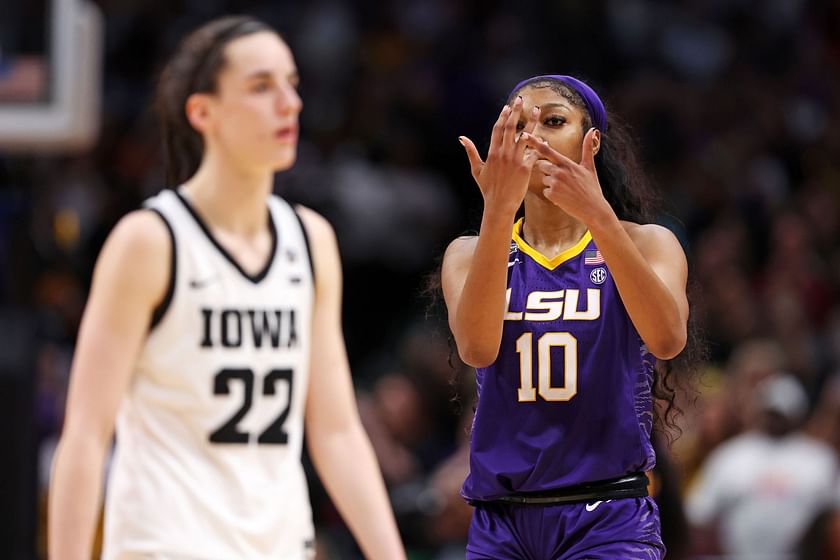 While many were critical of Angel Reese for taunting Caitlin Clark, others defended the LSU star's actions. One of those people was ESPN's Stephen A. Smith, who believes that the controversy is a race issue.
"We all know that there's a white/Black issue here," Smith said. "Because the fact of the matter is when Caitlin did it, people were celebrating it, and they were talking about nothing but her greatness.
"But then the second a sister stepped up, and threw it back in her face, now you've got half the basketball world saying, 'Well, that's not the classiest thing to do.' It was the exact same thing."
Clark and Reese are not yet eligible for the WNBA draft. They could enter next year, with Clark the likely first overall pick and Reese expected to be in the top three, as per WBasketball Blog.
Also Read: "Bring back Angel Reese and Caitlin Clark" - Fans fuming at men's national championship game after disastrous first half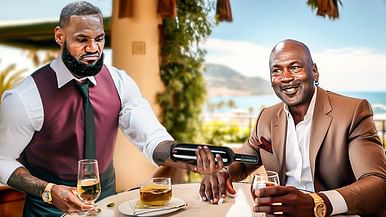 How is Michael Jordan officially richer than NBA's 10 richest players?!
Edited by Juan Paolo David