Basketball fans everywhere have been filling out their NCAA Tournament bracket with excitement for March Madness 2023. That includes U.S. President Joe Biden.
While there's already been a number of games to start the NCAA Tournament, Friday is the first day featuring a plethora of first-round matches. Both the men's and women's tournaments are getting underway with a wide range of games throughout the entire day.
Thursday's action for the men's tournament features 16 games. The women's tournament features two play-in games on Thursday before the opening round gets started on Friday.
In a yearly tradition, the U.S. president has shared his own NCAA tournament bracket with the public. Joe Biden posted his picks on social media for both the men's and women's NCAA brackets. Biden had the No. 2 seed Arizona Wildcats winning the national championship for the men's tournament. For the women, Biden went with the No. 4 seed Villanova Wildcats.
---
Fans rush to fill out NCAA Tournament brackets for March Madness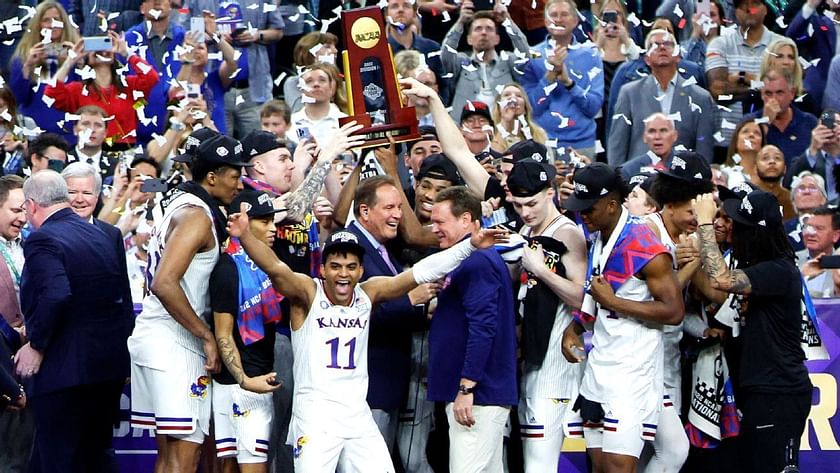 One of the most exciting events in sports has become March Madness. After Selection Sunday takes place, fans rush to fill out their NCAA Tournament brackets in suspense for the plethora of basketball games.
It's become a growing tradition with fans throughout the years. Fans will debate which matchups can present a possible upset victory, chasing the idea of a Cinderella story being born.
For the women's NCAA bracket, teams such as Indiana, South Carolina, Virginia Tech and Stanford all received the honor of being the No.1 seed in their regions. On the men's side, Purdue, Alabama, Houston and Kansas all received the prestigious tag of the No. 1 seed.
There's already suspense filling the air with games getting underway in the opening week of March Madness. Fans will be watching closely to get an eye on any potential upsets that are likely to take place in the opening round.
Each year features a number of teams who go on to have a lengthy unexpected run in the tournament. Last year in the men's bracket, the North Carolina Tar Heels went on a shocking run to the NCAA championship game before falling to the Kansas Jayhawks.
Edited by Joseph Schiefelbein