Fairleigh Dickinson University booked a first-round matchup against No. 1 Purdue after a comfortable 84-61 win over Texas Southern in the First Four on Wednesday.
The Knights (20-15) used their hot-shooting from the field and beyond the arc to build an early lead. They shot 50.0% from the field and were 11-for-27 from the 3-point area. Meanwhile, the Tigers had an abysmal night from beyond the arc, going 1-for-17.
Ansley Almonor led the way for FDU with 23 points and eight rebounds, while Joe Munder Jr. contributed 17 points and four assists. All five starters for the Knights scored in double figures.
FDU will face Purdue (29-5), a No. 1 seed, in the first round of the NCAA Tournament on Friday night. It will be just the seventh March Madness appearance for the Knights. They have just two tournament wins in their history, both of which came in the First Four (2019 and this year).
Knights coach Tobin Anderson is pretty confident about his team's chances of upsetting the Boilermakers. Anderson told his players in the locker room after the game that they would "shock the world."
"I walked into breakfast this morning and (assistant coach) Kam Murrell said to me, 'The more I watch Purdue, the more I think we can beat them,'" Anderson said. "Let's go shock the world."
Fans on social media reacted to FDU's win and their first-round matchup against Purdue. Some think that there's no way for the Knights to get an upset win, while others are predicting the Boilermakers will lose on Friday night.
One said:
"Purdue losing by 15 safely"
Here are some of the best comments on Twitter:
Also Read: Why was Juan Dixon fired? Coppin State basketball scandal explored
---
Can FDU upset Purdue?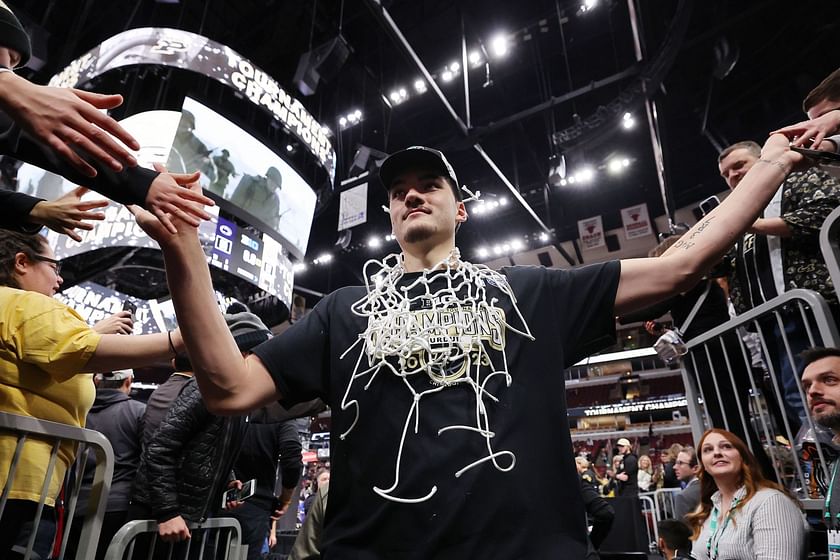 The beauty of March Madness is the possibility of upsets in every round of the tournament. Purdue is the favorite to beat Fairleigh Dickinson University on Saturday night. The Boilermakers are one of the best teams in the nation, boasting star big man Zach Edey.
It will be a real-life David vs Goliath matchup, considering Edey stands at 7-foot-4 and the entire Knights roster has an average height of just 6-4. FDU is literally the smallest team in Division I basketball this season.
Nevertheless, FDU is confident about its chances of pulling off the upset on Friday night. It will be interesting to see if the Knights continue their hot-shooting or the Boilermakers dominate them in the paint.
Also Read: "Game was horribly officiated", "My bracket is TOAST" - Fans react to Texas A&M-Corpus Christi beating SEMO in the first game of the tournament
Edited by Juan Paolo David