LSU's Angel Reese made John Cena's "You Can't See Me" gesture in the direction of Iowa's Caitlin Clark as the Lady Tigers secured a 102-85 victory for the NCAA national championship on Sunday. Clark had made the same gesture during Iowa's matchup against Louisville, which went viral on social media, a week earlier.
However, when Reese made the gesture, it garnered more attention, with people on social media directing racist remarks at her.
ESPN's Jay Williams called out the people directing hate comments towards Reese.
"While Angel Reese is doing it towards the end of the game, we have a certain section of people that didn't want to come out and call people like Angel Reese, who is 20 years old. Now think about this, the narrative that's been following this team all year long, has been they're ghetto ... they're thugs."
Williams also slammed Barstool Sports creator Dave Portnoy's tweet, which described Reese as a "classless piece of s**t". He argued that Caitlin Clark should have gotten the same treatment as Reese when she made the gesture during the Louisville game.
"When Caitlin Clark is doing this, she has swag, she's a competitor. But when Reese does it ... was it a tad bit excessive, maybe the refs could have called a T because she followed Clark around. But these are the same things that motivate young people in sports.
"But now we want to apply race to it. 'Look at her she's a classless piece of s**t' that's what Dave Portnoy said. I'm putting names on it. What are we doing? Why are we taking it to that level? If you want to criticize and say call a tech, that's fine. At least you have an informed opinion about it. But now we're name calling and questioning people's character.
Williams pointed out that instead of focusing on LSU's victory, race and double standards are now being brought into the mix over Angel Reese's actions.
Jay Williams on trash talking being celebrated in the NBA
Williams also talked about how trash-talking is normal in basketball and is even celebrated in the media, especially when it happens in the NBA:
"Trash talking is OK, people. We see it with Patrick Beverley and Austin Reeves, and we applaud it. We see the way Russell Westbrook is being guarded in the playoffs, where people sit in the lane, and they don't guard him."
With the debate circulating over the "You Can't See Me Now" gesture made by both Angel Reese and Caitlin Clark, Jay Williams argued that the same attention should be given to NBA players when they perform such actions.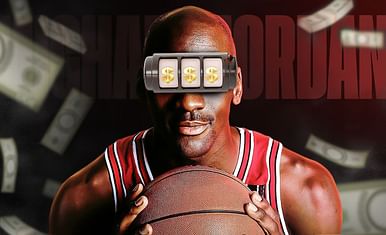 How did Michael Jordan's gambling "habit" taint his image?