UConn Huskies junior Andre Jackson Jr. has become one of the most exciting players in college basketball. What's even more remarkable is that Jackson is ninth on his team in scoring.
The third-ranked Huskies (11-0) have been one of the NCAA's most impressive teams this season. UConn looks to have one of the nation's deepest rosters, and Jackson has become one of the most important pieces of their puzzle.
---
UConn wing Andre Jackson Jr. continues to impress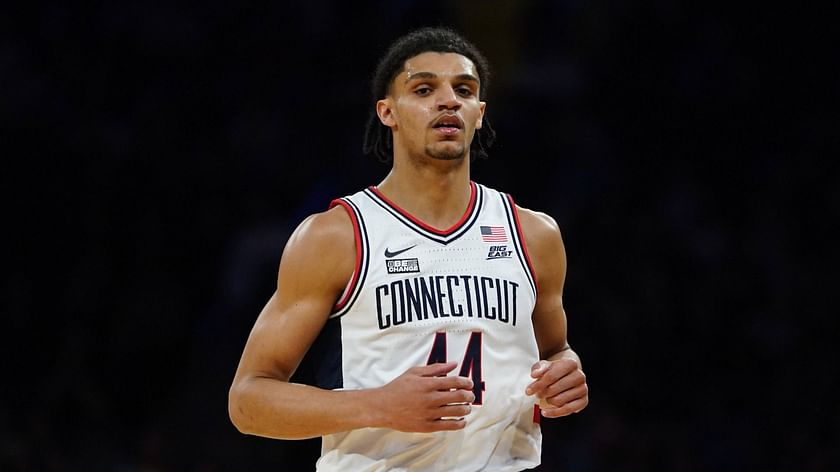 Listed at 6-foot-6, 210 pounds, Andre Jackson Jr. is one of the most athletically gifted players in college basketball. It doesn't take long to notice Jackson's rare abilities. He has the athleticism to put on a show at any moment.
With a rare combination of explosiveness and quickness, Jackson has become a versatile asset. The weakest part of his game involves his outside shot. Jackson is shooting just 26.3% from 3-point range so far this season. He shot 36.1% from distance last season.
Despite his struggles from the perimeter, Jackson has had the attention of NBA scouts with his scary upside. So far, Jackson is filling up the box scores with ease. He's averaging 5.8 points, 5.8 rebounds, 4.6 assists, 1.5 steals and 1.0 blocks in 25.6 minutes per game.
Jackson's production might be higher if it wasn't for the Huskie's powerhouse roster. The team has four players averaging more than 10.0 ppg and two players averaging north of 9.0 ppg.
Big man Adama Sanogo leads the team with an impressive average of 18.3 ppg. Right behind him is sophomore lethal shooter Jordan Hawkins at 14.4. UConn looks to have the tools to be a dominant force in college basketball.
While the roster has plenty of offensive firepower, Jackson, the team's co-captain with Sanogo, continues to be the team's Swiss Army knife. His versatility on both sides of the floor has made him a crucial piece of the roster.
Jackson, on the All-Big East academic team and one of two returning starters this season, has moved into the starting rotation in the past three games.
Jackson and the Huskies will look to keep their undefeated streak alive. The team opens Big East play by visiting the Butler Bulldogs (8-3) on Saturday before a home matchup against Georgetown (5-6) on Tuesday. For now, it looks as if the Huskies are trending as one of the top teams in the country.
Edited by Joseph Schiefelbein