Former Louisville coach Denny Crum passed away on May 9 at the age of 86. Crum was in charge of the Cardinals' basketball program from 1971 to 2001, winning two NCAA championships in 1980 and 1986. He was inducted into the Naismith Memorial Basketball Hall of Fame in 1994.
Louisville president Kim Schatzel announced his death on Tuesday, noting that he passed away at his home in Jeffersontown, Kentucky.
"The University of Louisville, our community and college basketball fans everywhere have lost a legend in Coach Denny Crum," Schatzel, said. "Whether he was leading his beloved Cardinal teams, representing the university with alumni and friends or supporting the many community organizations that counted on his generous spirit and enthusiasm, Coach Crum left a legacy that is unmatched.
"He will be remembered not only for the many wins and championships, but also for his calm demeanor, warm sense of humor and deep love for his adopted hometown and its people. Our lives are better for having known him. Our hearts go out to Susan and the entire Crum family."
Denny Crum is survived by his third wife, Susan Sweeney. They had been married since 2001 but had no children together. Crum did have three children from two previous marriages, though.
Sweeney was a news anchor and reporter for Louisville television station WDRB in Louisville from 2001 to 2006. She went on to become an announcer and news anchor for WFPL, a public radio station in Louisville. Sweeney worked there until her retirement in 1998.
Meanwhile, Crum was first married to Joyce Elaine Lunsford in 1951 and had two children together: daughter Cynthia and son Steven. His second marriage was to Joyce Phillips in 1977, and it resulted in one son: Robert Scott.
---
Denny Crum's coaching resume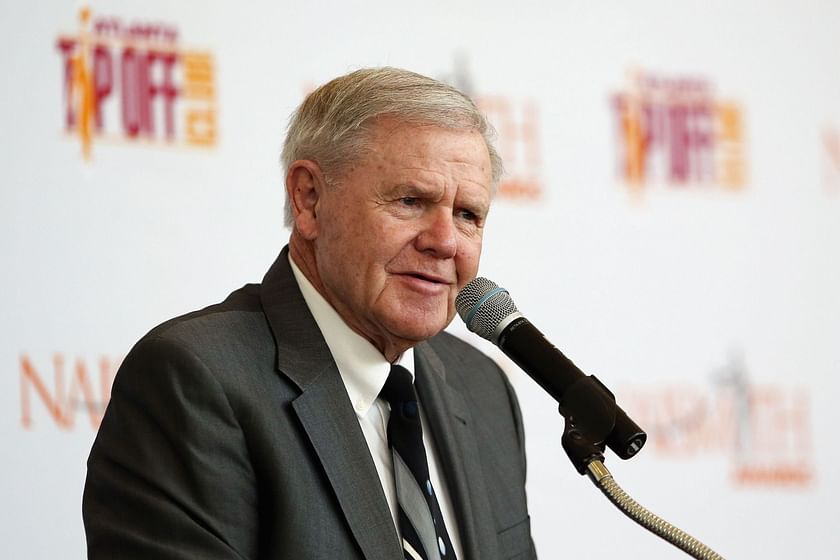 Denny Crum's coaching career started after his graduation from UCLA in 1959. He played for John Wooden and the Bruins before becoming the team's freshman coach for two years. He then became the assistant coach at Los Angeles Pierce College in 1961 and was promoted to head coach in 1963.
Crum returned to UCLA in 1967 to serve as an assistant under Wooden until 1971. He then took over Louisville's basketball program and turned into a powerhouse for the next 30 years. Crum compiled a record of 675–295 at the time of his retirement in 2001.
The Cardinals won the NCAA championship in 1980 and 1986 and made the Final Four six times. Louisville missed the tournament just seven times in 30 years under Crum.
He was inducted into the Naismith Memorial Basketball Hall of Fame in 1994 and the College Basketball Hall of Fame in 2006.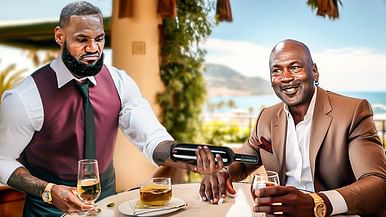 How is Michael Jordan officially richer than NBA's 10 richest players?!
Edited by Juan Paolo David