Colorado hired Deion Sanders as its new football head coach following a disappointing 1-11 season. He replaced Karl Dorell, who was fired mid-way through his third season in 2022, while on a 0-5 record. Sanders has the responsibility of turning the program around.
Coach Prime has proven what he could do as a college football coach with his tenure at Jackson State. The former Dallas Cowboys cornerback ended his time as the head coach of the Tigers with an astonishing 27-6 record, reaching the Celebration Bowl twice.
Deion Sanders has won the last two Southwestern Athletic Conference titles and has been unbeaten in the conference for the last two years. This is why Colorado gave him a massive contract to become the program's head coach.
•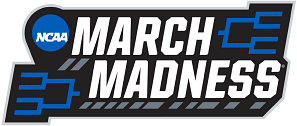 What is Deion Sanders' salary at Colorado?
Deion Sanders is set to receive a total of $29.5 million over a five-year period as head coach of Colorado. This figure does not include potential bonuses and incentives. This contract stands as the most substantial financial package ever awarded to a Buffaloes football coach.
His earnings for the first season will total $5.5 million. This amount encompasses a base salary of $500,000, along with $1.75 million allocated for radio, television and public appearances, $1.75 million for promotion and fundraising and $1.5 million dedicated to the "development of the student-athlete."
Sanders's salary at Colorado will rise to $5.7 million in 2024, followed by $5.9 million in 2025, $6.1 million in 2026 and $6.3 million in 2027. Additionally, Coach Prime will receive $5 million to assemble his team of assistant coaches and support staff. A host of them were with him at Jackson State.
Deion Sanders' contact bonuses
Deion Sanders' contract with Colorado features a range of financial incentives based on potential team accomplishments. He stands to earn a $450,000 bonus, if Colorado is invited to a New Year's six bowl game, and a $750,000 bonus, if Colorado wins the national championship.
Furthermore, Sander will earn $150,000, if Colorado wins six games in a season and becomes bowl-eligible, and an additional $100,000 for each win beyond the initial six. If the Colorado Buffaloes win a conference championship, Coach Prime is due to receive $150,000.
Other bonuses include $75,000, if Colorado plays in a Pac-12 Championship game, $150,000 if Sanders is named National Coach of the Year, $75,000 if Sanders is named Conference Coach of the Year and $50,000 each time Colorado attains a team APR of at least 965.