Deion Sanders has been dealing with a foot injury over the years, which comes as a result of blood circulation problems. This is caused by blood clots in his veins, hindering the normal flow of blood around the leg, and has led to recurring issues for the Colorado coach.
Sanders received a diagnosis of three femoral arterial blood clots. Furthermore, "Prime Time" developed compartment syndrome, a condition marked by heightened pressure within his leg. This increased pressure in the leg resulted in restricted blood circulation and swelling.
How bad is Deion Sanders' foot injury?
•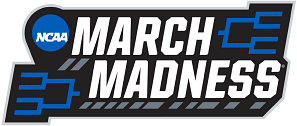 In 2021 alone, he underwent nine surgeries, which led to the loss of two toes. This made him sit out of three games during his tenure as the coach of the Jackson State Tigers that season.
He went through further surgeries this summer, causing him to miss the Pac-12 media day.
Following a period of experiencing pain in the leg and inability to stand well, Deion Sanders is feeling better now.
During the offseason, Coach Prime underwent two surgeries aimed at addressing the blood clots and enhancing circulation in his legs.
In contrast to previous surgeries that targeted circulation issues near his ankles and feet, these procedures were more invasive. They necessitated surgeons accessing his legs through his groin area to address the problem. This has brought Deion Sanders the needed result.
"I was hurting so bad because I wasn't getting any blood flow down there over the last year," Sanders said, adding that the problems affected his walking. "Now, blood flow is great."
As seen in the recent game against TCU, Sanders is now standing upright and is not hunched over. This is much different when compared to his posture and movement during the spring.
Coach Prime confirmed the noticeable difference in his foot.
"I was walking on my heel just to alleviate the pain. But now, I'm good." Sanders said.
Will Sanders be fine for the rest of the season?
Following the last surgery on his foot, Deion Sanders is expected to be fine for the 2023 college football season. He had requested that his medical teams take the necessary steps during the offseason in order not to affect his busy schedule during the season.
Except for unforeseen circumstances, Sanders won't miss any game for Colorado this season, as he did with Jackson State in 2021. The No. 22 Buffaloes already started the season on a bright note and will hope to keep it up.
Edited by Joseph Schiefelbein