A hilarious scene involving Dabo Swinney and Robert Griffin III caught the attention of many fans before the game between Clemson and North Carolina on Saturday. The Clemson Tigers coach and the ESPN analyst had an unplanned pregame sprint competition.
Griffin was known for his incredible speed and tenacity during his playing days at Baylor and in the NFL. However, the 53-year-old Swinney showed superiority on Saturday as the former quarterback struggled to catch up with him while sprinting to the field.
Running down "The Hill" into the "Death Valley" which is an honored home game tradition for the Tigers, Dabo Swinney was fired up for the game against the then-No. 20 Tar Heels. Despite Griffin having a substantial head start Swinney surged past him with enthusiasm.
•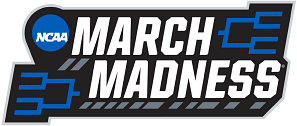 The quarterback-turned-broadcaster attempted to time his run to coincide with Swinney's, but the coach had a full head of steam. As Griffin couldn't keep up, it didn't appear anyone could. The scene went viral after Griffin posted it on social media on Saturday.
The Tigers went on to a 31-20 win on Saturday. However, it's not enough to salvage the program's underwhelming season. Clemson (7-4) has missed out on the opportunity to retain the ACC championship, but it has secured bowl eligibility.
Dabo Swinney remains enthusiastic about his job
Dabo Swinney has faced a lot of criticism from some fans this season as a result of Clemson's less-than-remarkable performance. Regardless of the outcomes in 2023, there is no questioning his enthusiasm for the job. He exhibited that once again with his sprint on Saturday.
The coach has also been linked to taking the vacant Texas A&M job. The Aggies fired Jimbo Fisher last week, and the talks of Swinney as a potential replacement have gained momentum. However, Dabo reinstated his commitment to the Tigers.
"I'm just focused on this job," Swinney said. "Always have been. Trying to find a way to beat North Carolina. That's it. Must be November. ... That's all I can say."
Despite wallowing in seventh place in the Atlantic Coast Conference with a 4-4 conference record, Dabo Swinney's previous successes at Clemson are noteworthy. Since taking over in 2008, he has led the program to an impressive eight ACC championships and two national championships.
It is to be seen if he will remain in the job next season.
Edited by Joseph Schiefelbein