Emerging reports are indicating that the PAC-12 conference's official invitation to SMU and San Diego State is only a matter of time. Insider John Canzano, along with other sources, has confirmed this information. While no formal invitation has been extended yet, it is expected to happen in the near future.
Where is Pac-12 on their expansion plans?
•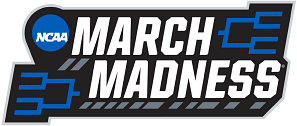 Rumors of this move have been rife for a while. However, a recent announcement by San Diego State regarding their plans to leave the Mountain West conference without an official invitation from the PAC-12 could complicate matters. Despite this, it seems that both programs have a sense of confidence and anticipation, as if they are already part of the conference, aligning with Canzano's perspective.
As revealed to Canzano by a source very close to SMU, the assurance has been given of SMU's inclusion once the expansion move crystallizes. The expansion plan has been in progress for about a year, generating various rumors and speculations. One significant factor contributing to the delay is the conference's focus on securing a broadcast deal before completing the expansion process.
The conference has been making moves to recover from the hit it took from the departure of two of its biggest programs, USC and UCLA. It is understood by many that this is not an easy vacuum to fill. But the addition of programs like San Diego and SMU, if it happens, will not be considered bad as a consolation.
As Canzano explained, the inclusion of San Diego comes with 1.16 million TV households and a foothold in Southern California. With SMU also comes 2.96 million TV homes in the Dallas-Fort Worth area and access to the pool of talent recruitment in Texas.
The basic motives behind this expansion move are the survival of the conference and the need to lock down a rewarding TV deal. But another factor is the rivalry between Pac-12 and the Big 12. There is a pressing need for the conference to beat the Big 12 in the amount it generates in revenue for each member program.
Another factor in all of these is time. San Diego State, in particular, is running against a deadline with the Mountain West by the end of June. The consequence of not meeting the deadline will be a $13 million increase to the $17 million they will owe the conference if they exit.
SMU's timeline with the AAC will require them to pay $10 million with a 27-month notice. It is understood that they are yet to do this but the conference may choose to negotiate the terms when the time comes. There are hopes that the expansion will finally begin to take shape as June draws close and in early July. We have ears to the ground and will bring you the latest on the expansion as it unfolds.