The location of the premier college football pre-game show, College GameDay for the 2023 season week 2 is Tuscaloosa, Alabama. The show is scheduled to air next on Saturday, Sept. 9, 2023, from 9 a.m. to 12 noon. It will be shown live on ESPN and ESPNU.
College GameDay will be focusing on the marquee matchup between Alabama Crimson Tide and Texas Longhorns. The game is coming up at the Bryant-Denny Stadium in Tuscaloosa.
It is the second game of a two-game series between Alabama and Texas. When the two teams met last season, it was a slugfest in which the Longhorns nearly won. But it was not to be, as Alabama came out on top by a single point.
•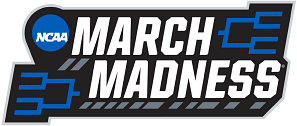 The return fixture kicks off on by 7 p.m. on Saturday. The game is undoubtedly the most anticipated week 2 game of the 2023 college football season. The two sides are strongly tipped to go all the way to the college football playoffs and do indeed have the talent to do so.
Furthermore, Nick Saban and Steve Sarkisian used to be on the same side of the sidelines. Sarkisian was Saban's offensive coordinator before he took the Texas head coaching job in 2021.
College GameDay Schedule
College GameDay kicked off the 2023 college football season at Charlotte on Sept. 2, covering the South Carolina vs North Carolina game. It moves to Tuscaloosa next Saturday, with former NFL quarterback, Joe Namath, as the celebrity guest picker.
Namath was part of the Alabama Crimson Tide team that won the 1964 national championship. He played for the New York Jets after his college career. Being a Crimson Tide legend, Namath's pick on Saturday should surprise no one.
The rest of the College GameDay Schedule for the 2023 season is as follows:
Week 3: Colorado vs Colorado State (Boulder)
Week 4: Clemson vs Florida State (Clemson)
Week 5: Auburn vs Georgia (Auburn)
Week 6: Texas vs Oklahoma (Dallas)
Week 7: Notre Dame vs USC (South Bend)
Week 8: Alabama vs Tennessee (Tuscaloosa)
Week 9: Wisconsin vs Ohio State (Madison)
Week 10: Alabama vs LSU (Tuscaloosa)
Week 11: Penn State vs Michigan (University Park)
Week 12: Tennessee vs Georgia (Knoxville)
Week 13: Michigan vs Ohio State (Ann Arbor)
Week 14: SEC Championship (Atlanta)
Week 15: Army vs Navy (Foxborough)
It's a stacked and exciting schedule for College GameDay this season. You sure don't want to miss any episode.