Georgia vs. Vanderbilt is one of the most anticipated Week 7 games in college football. The reason is simple. No. 1 Georgia is the team to beat right now. And many fans wonder: Can Vanderbilt be that team that hands the Bulldogs their first defeat of the season?
But that isn't the only reason fans are anticipating the game. Besides being unbeaten this season, Kirby Smart's side has been playing some amazing football.
Here's the TV schedule for the game, along with other details.
•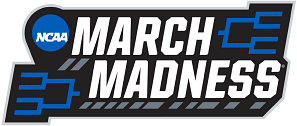 What channel is Georgia vs. Vanderbilt on?
To watch the Georgia vs. Vanderbilt game this weekend, TV viewers can tune in to CBS to catch the action live. It can also be live-streamed on CBSSports.com, the CBS Sports App, and Paramount+ with Showtime.
Georgia vs. Vanderbilt kickoff time
The Georgia Bulldogs are scheduled to face the Vanderbilt Commodores on Saturday, Oct. 14, 2023, at 12:00 p.m. The game is set to be played at Vanderbilt's home ground, FirstBank Stadium in Nashville, Tennessee.
Who will be Georgia's starting quarterback vs. Vanderbilt?
Carson Beck is expected to start as quarterback for the Bulldogs tomorrow. There were doubts about Beck's ability to fill Stetson Bennett's big shoes when Smart named him the new Georgia starting quarterback. However, the Jacksonville-born junior quarterback has justified Smart's faith in him so far.
With a 73.5% pass completion rate, Beck ranks sixth nationally for pass completion. He has thrown for 1,886 yards and 11 touchdowns this season and hopes to replicate his form against the Commodores tomorrow.
Who will be Vanderbilt's starting quarterback vs. Georgia?
Vanderbilt's starting quarterback, AJ Swann, picked up an elbow injury in the Commodores' loss to Kentucky. Senior quarterback Ken Seals has been standing in for Swann, throwing for 280 yards and two touchdowns against Florida last weekend.
Before his injury, Swann had compiled 1,290 passing yards and 11 touchdowns in five games. However, coach Clark Lea indicated that his absence wasn't because of injury but rather because of performance. Speaking at a press briefing, Lea said,
"He's been available both weekends so it's not an injury that keeps him from playing. But he was struggling in the performance."
The coach confirmed that Ken will be the starter, and Swann will also be available.