Much like their first championship, the Georgia Bulldogs suffered an exodus following their 2022 national championship. Fourteen scholarship athletes have left Athens since December of last year. That includes multiple 4-star talents that litter the transfer portal's top rankings.
Georgia Bulldogs' transfer portal departures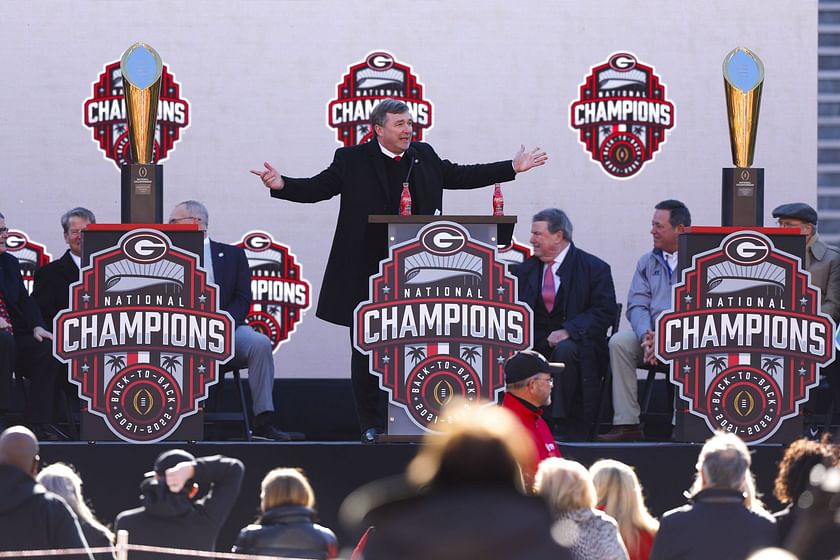 •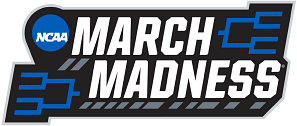 Players such as Arik Gilbert and Jaheim Singletary rarely saw the field, so they may not move the needle as much as others. However, When smashed together with nine players leaving for the draft, such as Darnell Washington, Broderick Jones, and Kenny McIntosh, there are huge gaps to fill in 2023.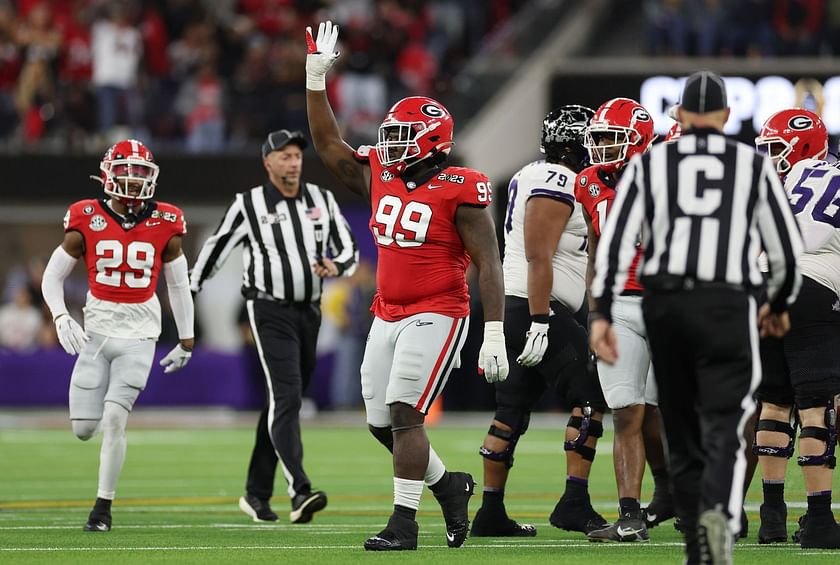 The problem expounds when players you expect, like Bear Alexander and Rian Davis, to fill right in their footsteps, and they take off in the portal. Georgia was ravaged. Below is the Total Transfer Portal Departure List:
Marcus Washington, 4-star corner, Louisville
Griffin Scrooge,3-star guard, App State
Bear Alexander, 12th overall transfer prospect, USC
Rian Davis, 3-star LB, UCF
Shone Washington, DL, uncommitted
AD Mitchell, 14th overall prospect, Texas
Trezmen Marshall, 4-star LB, Bama
MJ Sherman, 3-star edge, Nebraska
Jaheim Singletary, 4-star corner, Arkansas
Jacob Hood, 3-star offensive tackle, Nebraska
Ryland Goede, TE, Miss State
Dominick Blaylock, WR, Georgia Tech
Brett Seither, 3-star TE, Georgia Tech
Arik Gilbert, 4-star TE, Nebraska
Bull Norton, 3-star DL, Arizona
Georgia's transfer portal arrivals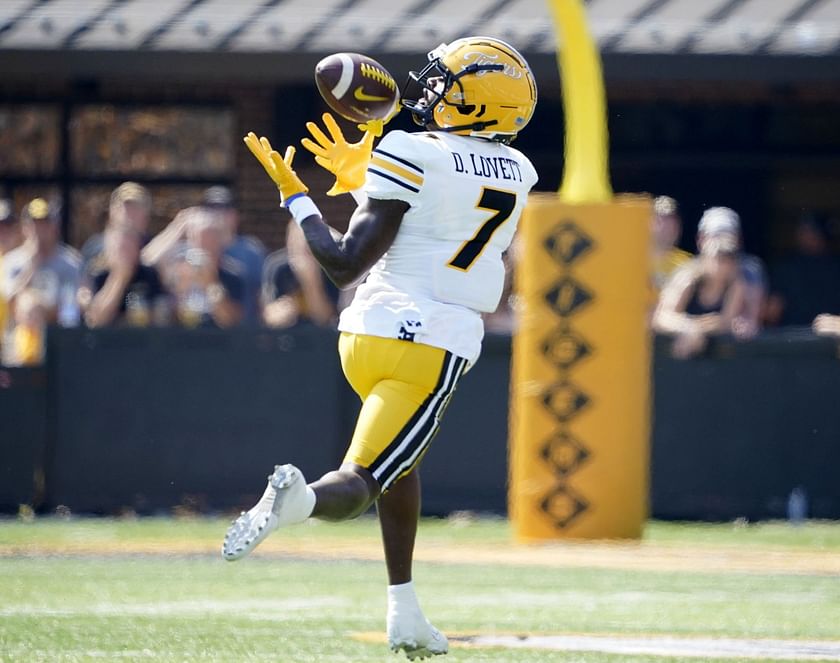 All is not lost.
Georgia subscribes to the philosophy of "Quality, not Quantity" when it comes to the transfers portal. The coaching staff is meticulous in bringing in transfers that will fit within Georgia's established culture.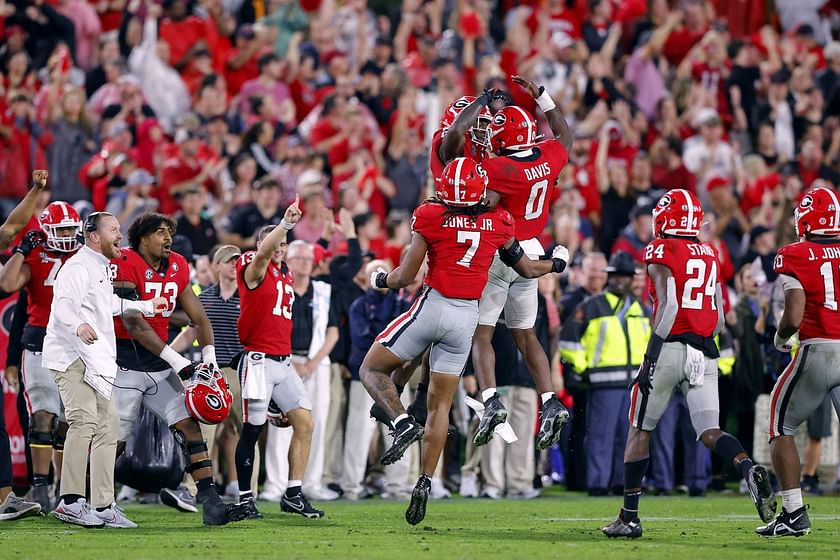 Backup wide receivers AD Mitchell and Dominic Blaylock both left for better opportunities, which gave the Georgia Bulldogs an open scholarship to improve that position.
Enter Dominic Lovett.
Dominic Lovett was the top wide receiver in the portal, coming off an explosive year as a star pass catcher for the Mizzou Tigers. With Ladd McConkey and Brock Bowers returning, Lovett gives the Georgia offense another insanely talented NFL-level weapon to stretch defenses.
As if the Georgia Bulldogs needed more firepower, they pulled another SEC wide receiver for firsr-year QB Carson Beck. RaRa Thomas had massive games against Auburn and Texas A&M, putting up over 600 yards and seven touchdowns as a sophomore.
The rich get richer.
With multiple secondary players leaving for the draft, the Georgia Bulldogs needed an excellent stopgap player for their 2023 defensive backfield. The commitment of Smoke Bouie fills that void with an exclamation point. The top-50 corner in the portal will come in and contribute immediately.
In all, the Bulldogs only recruited four players out of the portal. Three are expected to produce immediately for the Dawgs. The fourth is Len'neth Whitehead.
Whitehead is a hometown kid. He played at Athens Academy, just up the street from the Georgia Bulldogs stadium. He ran for 200 yards and two touchdowns as a freshman for the Tennessee Volunteers before transferring back home.
He will come and help fill out the bottom of a loaded Georgia Bulldogs backfield
Georgia Bulldogs' transfer portal analysis
Georgia is unlike many programs in the current landscape of college football in the sense that they devote much of the recruiting around the high school athlete. The only time they will dip into the portal is to get immediate needs from either portal losses or weaknesses they see in spring practice.
Annually, Georgia has an exodus from some of the top talent in the nation typically due to lack of playing time. Despite this, they had the most dominant season in program history. Their steadfastness toward the high school athlete recruit has paid off dividends, as they already have two of the top five prospects in the upcoming class.
The Georgia Bulldogs' final ranking, according to 247 Sports, was 57th in the 2023 transfer portal rankings. However, their additions will probably pay off the first time we see them in action on Sept. 2 against UT-Martin.