Former Baylor coach Art Briles was with Oklahoma offensive coordinator (OC) Jeff Lebby on the pitch of the Gaylord Family Oklahoma Memorial Stadium after their Week 2 victory over Southern Methodist University (SMU). The decision to allow him to enter the pitch has resulted in intense criticism and backlash.
However, Lebby has developed strong ties with Art Briles over the years after marrying his daughter back in 2011. The OC brought him to the game as family but that didn't sit well with the Sooners athletic department, football team, and fans at large.
Let's learn more about the daughter of Briles who is married to Lebby.
•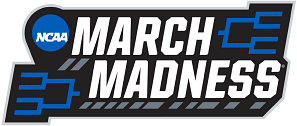 Who is Jeff Lebby's wife, Staley Briles?
Staley Briles is the daughter of former college football head coach Art Briles. She is one of the three children Art has with his long-term wife Jan Alisson. She is married to Oklahoma OC and quarterback coach Jeff Lebby, who also worked under his father at Baylor.
She first gained the attention of the media in 2016 after publicly defending her father in the wake of sexual allegations at Baylor. She accused the media of witch-hunting her Dad on the coverage of the entire story and claimed her family won't be backing down or surrendering to the pressure.
Although she notably defended her father on her Facebook page, she has maintained a low profile after the incident. Not much is known about her aside from her relationship with Art and Jeff. Staley and Jeff's marriage has produced three children.
Notably, Art Briles and Mike Lebby, the father of Jeff Lebby, both served as high school football coaches at Sweetwater High School in Texas during the early 1980s. Briles held his coaching position at Sweetwater from 1980 to 1983, marking a long-term relationship with both families.
Lebby defends his actions
Jeff came under fire for bringing Art to the stadium with his family for the Sooner Week 2 game against SMU. The former Baylor head coach was fired in 2015 after a series of allegations regarding sexual assault within the Bears program. However, the OC defended him in a postgame press conference, saying,
"That's my father-in-law. He's my father-in-law. That's the grandfather to my two kids. So he was down with our entire family after the game, well after the game. He was down there with the entire family."
It's worth noting that Oklahoma's head coach had no prior knowledge of Art coming onto the pitch, and he made this known during the post-game press conference.
Edited by Abhimanyu Gupta