Pat McAfee joined ESPN's College GameDay in a full-time capacity in 2022. Notably, the former Indianapolis Colts punter has previously been a contributor on the pre-game show from 2019 to 2020.
While his addition didn't raise many eyebrows when he was brought in, heading into the 2023 college football season, it began to. This is much due to the exit of David Pollack from the GameDay cast. Pollack was fired by ESPN in July in a cost-cutting move.
Pat McAfee faced a lot of criticism ahead of the season, with many fans believing he was strategically brought in to replace David Pollack. McAfee notably joined ESPN on a five-year deal worth $85 million.
•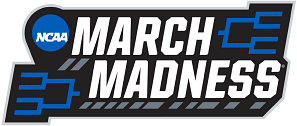 "I can't wait to get baptized yet again in the college football atmosphere in the universe and I think a lot of them hate me because they think I'm replacing David Pollack or I had some say in the fact that he's not on TV anymore."
David Pollack has been positive about his exit
David Pollack has no hard feelings about his unexpected exit from College GameDay. When he received the news, Pollack told the ESPN supervisor not to feel sorry about the situation.
"I told him right there on the phone, 'Hey, dude, you've got nothing to be sorry about.' I have had an amazing ride. This has been awesome," Pollack said, according to the Athens Banner-Herald.
The former Georgia linebacker further revealed he will take the time to travel around the country and have a fun time with his family.
"I would not trade this, I would not turn it in. I got to travel the country, see things, give my family experiences that [they] never would have gotten."
Is Pat McAfee a potential Lee Corso replacement
Lee Corso, who has been on College GameDay since its inception, won't obviously be there forever and Pat McAfee has been muted to take his place when he finally leaves. Considering Corso's age, which is currently 87, the timing for this transition certainly appears to align well.
With the addition of Pat McAfee to the pre-game show, ESPN is likely working on ensuring a seamless transition of Corso's role in the show sooner rather than later. We could definitely see McAfee making picks by donning mascot headgear on the show in the next couple of years.
However, perhaps even more crucial than the timing is selecting the right individual to step into Corso's shoes. College GameDay is widely regarded as the greatest pre-game show in college football, and in McAfee, ESPN seems to have found an ideal replacement to carry on its legacy.
Edited by Nicolaas Ackermann