A team out of the Test world: Associates ODI XI
1.36K //
31 Mar 2012, 20:19 IST
The joy of ODI cricket is not just with wonderful performances of the renowned teams. Rather it is the situations of "David slaying Goliath" that brings out an excitement to the fans. Associate nations have been a blessing on cricket with their raw unadulterated game and inconsistency. Over the years, Associate nations have been a big filling the numbers in World Cup to differentiate it from other big Multi Nation tournaments like Champions Trophy. However, there had been instances of banana skin for the test teams when they lose matches due to their casual attitude towards the Associates.
The World XIs and National All Time XIs are mostly selected with the bigger teams and even teams like Zimbabwe and Bangladesh find difficult to get a representation in these XIs. At this juncture little did we remember about the Associate players. Hence I made an attempt to select an All Time ODI XI with players from Associate Nations. I have not included those from Test teams even if their career had been before the sides got Test status. Also I have not considered the likes of Ed Joyce, Nannes, Morgan etc who have represented test teams too. I am really sad to miss out the lovely warriors from the War torn Afghanistan since they have played little too less matches to be analysed. However if I am to include the Afghans, I'll probably slot in Mohammed Shahzad and Hamid Hasan for their amazing record.
The analysis based on the players career, performances and records show that Kenya, Ireland, Netherland and Canada are the consistent teams to get representation in my XI. Little wonder that these sides have been playing World Cup regularly. The XI has 5 Irish, 2 Dutch, 2 Kenyans and 2 Canadians.
William Porterfield (Ireland) – Captain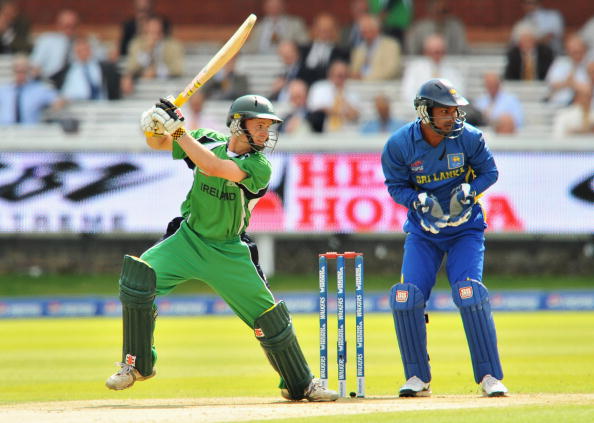 The burly south paw has been the key figure in Irish top order ever since his compatriots Ed Joyce and Eion Morgan left to the English shores in share of higher glory. His initiation to cricket was with a bang having scored two big hundreds early in his career. His 85 helped Ireland beat Bangladesh in 2007 World Cup. As a skipper of Ireland team, he is an impact T20 player for the side. Just few days back, he once again led Ireland to topple Namibia to reach World T20 at Sri Lanka later this year. An average of 31.75 is not bad for an Associate batsman.
Paul Stirling (Ireland)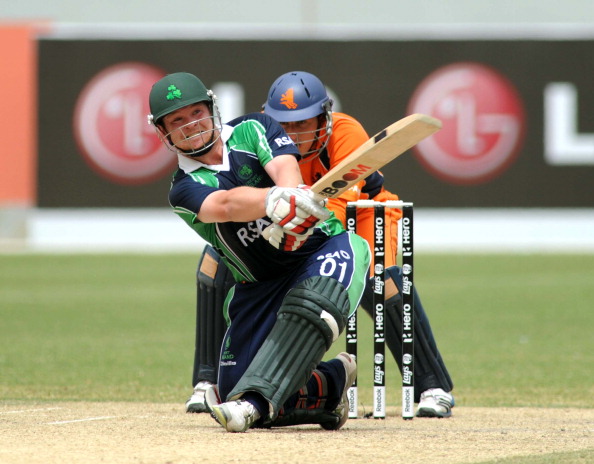 Stirling is the most exciting young player from Ireland. The right handed youngster made his debut as a 17 year old and immediately made an impact in just his fourth ODI itself. He has earned a contract with Middlesex and is already touted to be a future England prospect. But unlike Morgan, Stirling has so far remained committed to Irish cricket. He adds the option being an off break bowler too. 1418 runs at 40.5 with a strike rate of 96. Can't ask for more from an Associate player right?
Steve Tikolo (Kenya)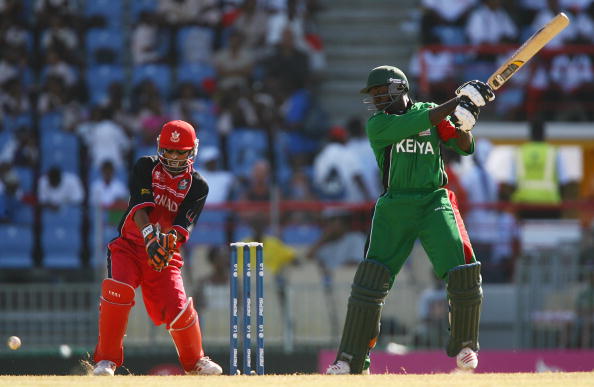 He is to Kenya what Sachin Tendulkar is to India. He had been playing ever since they made their debut in ODIs and had been a lone warrior for them. Many a times, his innings paved the difference between Kenya being humiliated and defeated. He still has the record of playing most matches, scoring most runs and is second on wickets tally from Associate nations with his off spin. He has led the side to Semi Finals in World Cup 2003, the epitome an Associate managed in ODIs. True warrior that he is, Tikolo deserves a place in the XI for his longevity and fighting spirit. He will also lead my XI.
John Davison (Canada)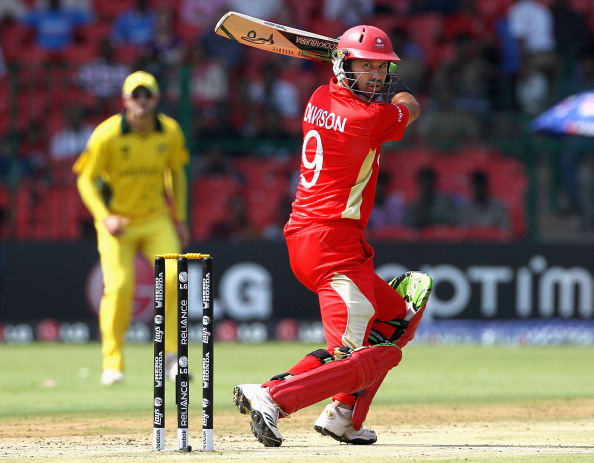 Among the memoirs of 2003 World Cup is the veteran Candian Davidson hitting West Indies bowlers out of the park with the fastest century in World Cup then. He repeated another innings against New Zealand to make a blitzkrieg fifty. He had been the lone Canada born player in their national squad and had the distinction of a long career after 30 years. He made good contributions with bat and ball to Canada side. He is not only a player of repute but also a respected coach in Australia and has mentored many an Australian Shield players and the Kangaroos spinner Krejza. He is another all rounder with his gentle off spin.
Kevin O' Brien (Ireland)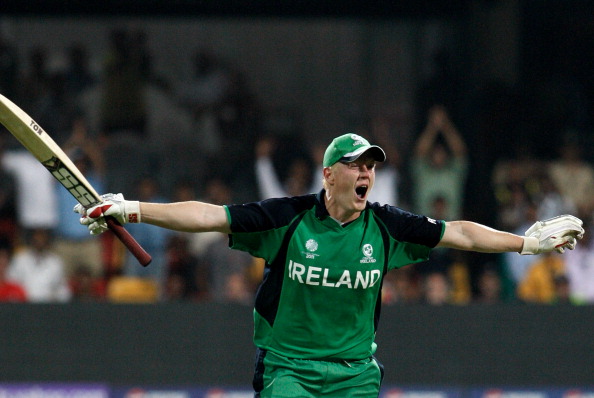 One may not have forgotten this name yet. It has been one year since that magical night at Bangalore but the innings remains etched in memory since then. Kevin O' Brien may be remembered for one innings he played against England, but his career graph suggests that he has been a consistent performer for the Ireland side since 2007. He played an integral part in Ireland reaching Knockouts of 2007 World Cup being a decent performer with both bat and ball. Since Morgan's exit, Kevin is the vital cog in Irish Middle order. He is a quality allrounder too.
Ryan ten Doeschate (Netherlands)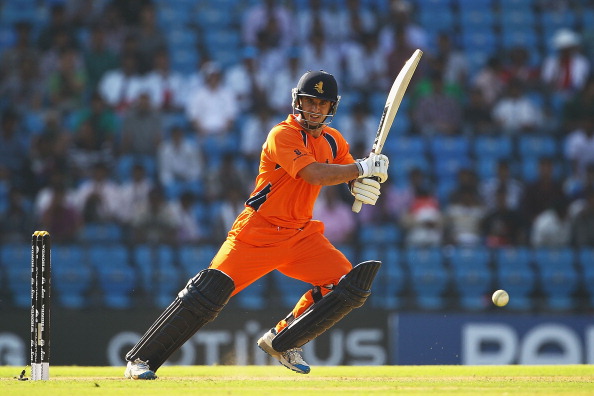 Ryan is a player with two ICC awards, a rarity among Associate players. A staggering average of 67 with the bat (highest ODI average with atleast 1000 runs), he is indeed Sir Don for ODIs though from an Associate Nation. It does not end here; his bowling record is not any less. He has 55 wickets in 33 games with an average of 24.12. It is a sad thing that he is an Associate player. A player of his quality deserves playing test cricket. An extremely talented Dutch, Ryan has the distinction of being the only Associate player in IPL. He has been playing with T20 leagues across the globe and county cricket. Netherlands is blessed to have a champion like him.
Ashish Bagai (Canada) – Wicket Keeper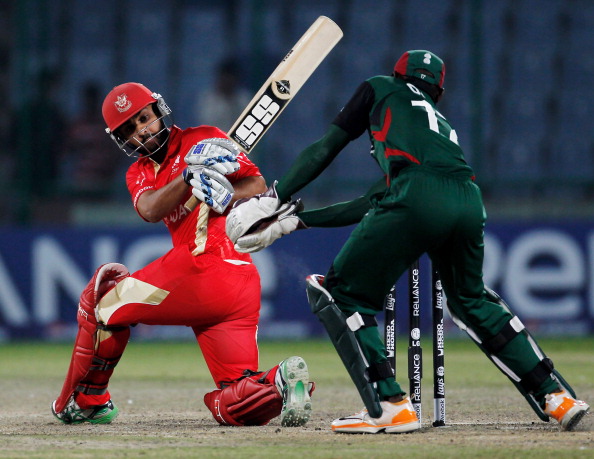 Quality wicket keeper and batsman of good technique, Bagai has been the skipper of Canada side and has played a huge role in their qualifications to ICC tournaments. Bagai's batting average of 38.51 is very high for Associate standards. He is calm and composed behind the stumps and is known for his ability to bail the side from under pressure.
Thomas Odoyo (Kenya)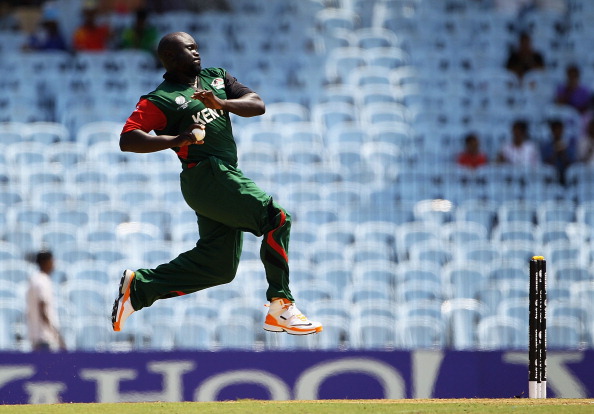 He was just 17 when he made his debut for Kenya in their first match and has been the part of the side since then. He started as a batting all rounder and is currently a good bowler too. He is the only bowler from an Associate nation to claim 100 wickets and is among the top run scorers among the Associate players. 2000 runs and 141 wickets make him an elite member in club of all rounders. Odoyo is yet another extremely useful all rounder from Associates.
George Dockrell (Ireland)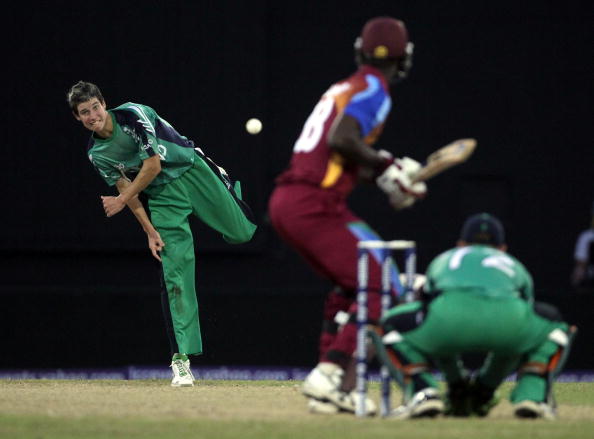 A player of high potential to make big in Cricket, Dockrell is respected Irish slow left arm spinner. He made the headlines with some scinitillating performances in 2009 T20 World Cup and soon gained a contract with Somerset. All this was done by his 17th year of age. Dockrell with his variations and vicious turn plays a key role in contuning Ireland's domination in Associate Cricket. He will be one player on the radar that England will try to grab.
Mudassar Bukhari (Netherland)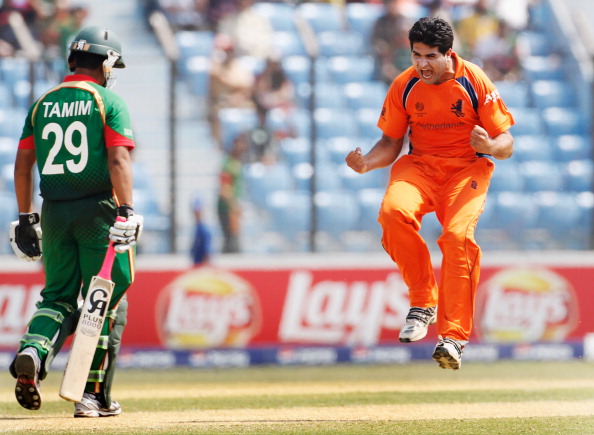 Pakistani born Bukhari is pacer for Netherlands who bowls with a nagging line and deception. He has the innate quality of swing that is identical to Pakistani bowlers and combines it with the aggression. He is also a pinch hitter and has managed to strengthen the Dutch tail with his slogging abilities. An average of 26.42 speaks a high volume of his ability with the ball and he has managed two fifties too, for his side with the bat.
Trent Johnston (Ireland)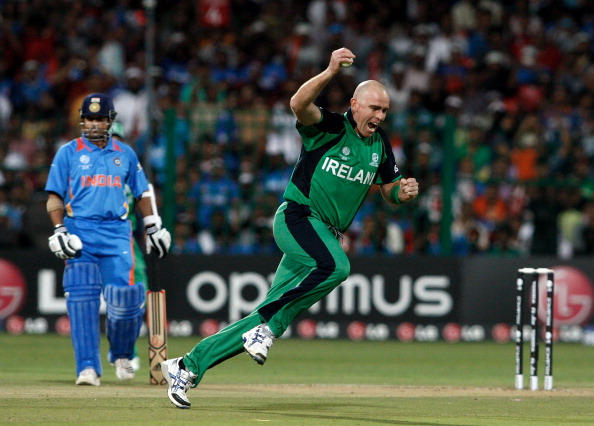 A man known for his enthusiastic Chicken Dance after taking a wicket, Johnston is a seamer of high accuracy and guile. An Australian by birth and a colleague of Mark Taylor, Brett Lee and Glenn McGrath at New South Wales, his immigration to play for Ireland is a boon for the Irish side. He brings in a lot of aggression to the field and his bowling has a marked Aussie flavour in it. No wonder, he played a huge role in Ireland's progression to the Super Eights in 2007 World Cup. He continues to lead the Irish attack with his heart out at 37.
Concluding, the side is the best representative XI, I could chose from the large list of Associate players. The surprising fact is the number of genuine all rounders in the XI. Stirling and Tikolo are spinning all rounders, while o' Brien and Doeschate are high quality allrounder capable of walking into any side for one discipline alone. Bagai is a talented keeper bat while Odoyo and Bukhari can bat as well. This XI may not give the teams a run for their money. But nevertheless, it is as good as any decent side you can get.