Andy Roberts not happy over lack of support for Clive Lloyd
792 //
05 Mar 2013, 14:49 IST
St. John's (Antigua), March 5 (IANS/CMC):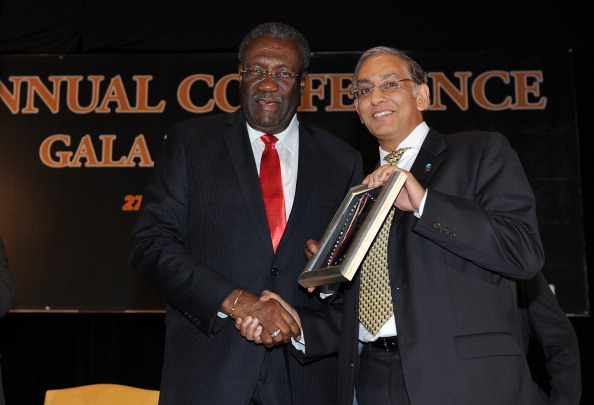 West Indies fast-bowling legend Andy Roberts has criticised the regional boards for refusing to support former captain Clive Lloyd's bid to be president of the West Indies Cricket Board (WICB).
Lloyd was nominated by the Guyana Cricket Board (GCB) but a deadline ran out before regional cricket boards could second the nomination as stipulated by WICB election rules.
Roberts, who has served on various WICB committees, said Lloyd would have been the ideal person for the position, given his history and track record of leadership.
"I am not happy with recent developments surrounding the race for president," Roberts said in an interview with the Gleaner.
"They (territorial boards) are saying that Lloyd indicated late, but sometimes it is better late than never."
Lloyd had approached the Trinidad and Tobago Cricket Board (TTCB) and the Barbados Cricket Association (BCA) to second his nomination but both declined to back him for varying reasons.
The TTCB said it wanted to remain neutral, while the BCA had earlier indicated its support for incumbent candidate Julian Hunte.
"Lloyd has a proven track record leading from the front and is a respected figure around the region," said Roberts.
"He would have been my choice for president, and it is just a pity the territorial boards did not accept his offer."
Since leading the West Indies to World Cup glory twice in the late 1970s, Lloyd has served on numerous International Cricket Council cricket committees.
It is the second time that he has failed in his attempt to become president after failing to meet residency requirements in a previous bid.
The election, a straight fight between incumbent Hunte and WICB vice-president Whycliffe Cameron for president, will be held March 27 in Barbados during the WICB's annual general meeting.
The AGM will also see the race for vice-president being contested with former West Indies fast bowler and president of the BCA, Joel Garner, going up against Dominican diplomat Emmanual Nanthan.
Garner and Hunte are running on the same ticket with Nanthan and Cameron partnering each other on the next.