Australia's Michael Clarke geared up for return to action against New Zealand
1.85K //
28 Feb 2015, 01:06 IST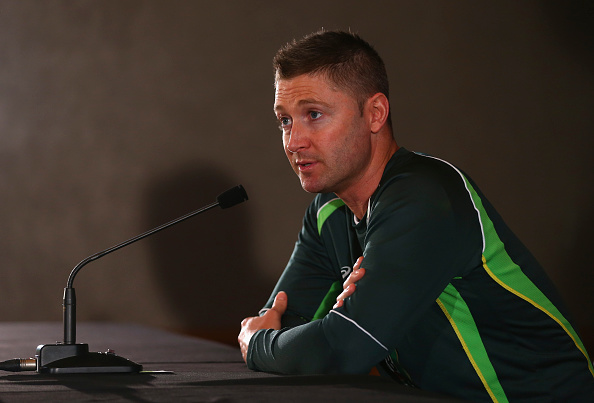 Australia's Michael Clarke, fitness concerns about whom have taken on proportions of an epic soap drama in international media, said that he is back to full fitness and as ready as any other Australian player to take the field against New Zealand for their Pool A group match on Saturday.
Clarke suffered a chronic and recurring injury to his right hamstring two months back during the first Test against India at Adelaide in December'14. That kept him out of the cricketing scene for an agonizing period of two months.
Mind and body feel ready to go: Clarke
Clarke, who feared he may never be able to play again after that injury, cleared the air over his fitness at a pre-match news conference ahead of Saturday's New Zealand game. "It feels really good, I've worked exceptionally hard and all the boys are really excited about tomorrow's game."
"The confidence I have in my mind and my body at the moment is because of the work I've put in over the last nine weeks so I know I can walk out onto the field tomorrow and go at 100 miles an hour.
"If I get injured, I get injured. I'm like any other player. But I'm as fit and as healthy as I've been in at least five years. The strength I've put in to my back and my hamstrings holds me in good stead for the future. I'm ready to go."
Clarke was prepared for the Bangladesh match too, but that affair was washed out due to rain and the points shared.
Clarke a great leader: McCullum
Meanwhile, New Zealand are all geared up for Saturday's Pool A match, which can be called a dress-rehearsal of sorts for the grand finale. The Kiwis, who are currently leading their pool in terms of points after their three games so far, are set to face their toughest challenge against the Aussies at Eden Park.
The Black Caps captain Brendon McCullum welcomed the return of Clarke, calling to memory the way he had led his nation in dealing with the grief of Phillip Hughes' death.
"I think we saw how strong a leader he is and the way he carried himself and the way he spoke on behalf of the Australian team.
I think that earned admiration and respect not just from Australian people but from people around the world."
Fans across the Tasman divide are waiting with bated breath for one of the most anticipated group matches of 2015 World Cup.