Bajan niggles: Looking forward to September
633 //
17 Mar 2013, 14:04 IST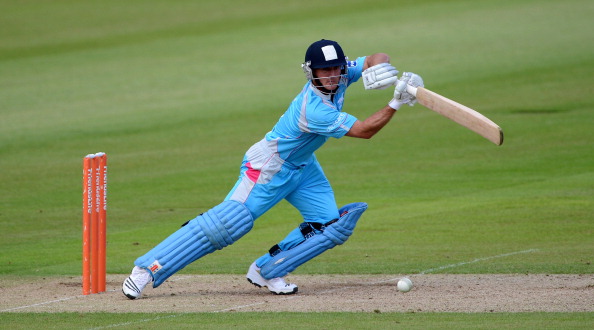 There was a noble, if ultimately vain effort by an injury-ravaged Derbyshire side last night, as they lost to last year's county champions Warwickshire by four wickets with six balls to spare.
The result did, however contain plenty of reasons to be optimistic ahead of the season. The side fielded well and, aside from an odd over here and there, appeared to bowl well too. The spin options that I have referred to over the winter proved effective, though a disappointment was that a shoulder niggle meant that Tom Knight was omitted as a precaution.
There were handy knocks from Messrs Godleman, Whiteley and Borrington, the latter top-scoring in a rare one-day appearance. While it is premature to get unduly worked up about the batting, I am sure that everyone is well aware of the need to post better scores. Anything under 140 in T20 is hard to defend, needing a combination of excellent bowling, tigerish fielding and a batting side hell-bent on self-destruction. Last night we had two out of three, which as Meatloaf once said ain't bad, but Warwickshire bat long and they're not county top dogs for nothing.
Again, we should not read too much into it, as both sides were missing players one would expect to be regulars. Add two overseas players, skipper Wayne Madsen and Jon Clare to a likely T20 side and it would be considerably strengthened. Knight would also add control to the bowling, although Peter Burgoyne acquitted himself well after a solid winter in Zimbabwe.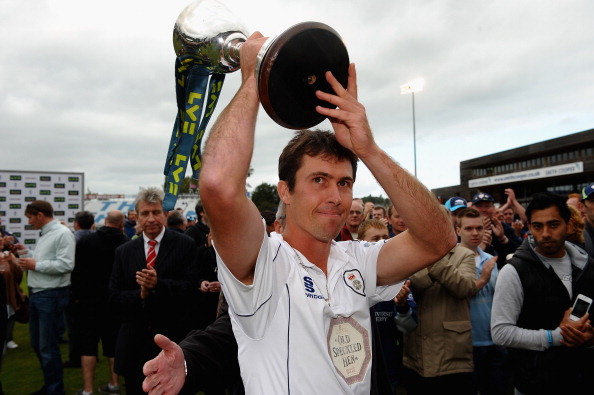 If there is a concern at this stage, it is in the news that David Wainwright has an as yet undiagnosed back problem, which has limited his work over the winter months. While the former Yorkshire all-rounder's batting was not as productive as we might have hoped last summer, his bowling was a major contribution to the club's eventual success, giving control and penetration when wickets favoured the spinners.
It is premature to be unduly worried, with the player undergoing various tests to identify the problem. Yet any loss of Wainwright will affect the balance of a side that did so well last summer and Karl Krikken will even now be looking at options if the injury proves to be anything more than short-term.
There are effectively three. Chesney Hughes bowled some effective slow-medium left-arm last night and would undoubtedly lengthen the batting side. He appears to be striking the ball well and would be a decided asset with the bat, wherever he was in the order. I'm not sure that his bowling has the guile to take regular first-class wickets though. Firing it in on leg stump when batsmen are trying to get at you is one thing; varying the revolutions on the ball, your pace and flight while maintaining line and length with fielders around the bat is another.
There have been plenty of bowlers around the circuit over recent years who mastered one of these skill sets, but doing both to a high standard usually requires experience, something that Hughes and his rivals simply do not have at this stage.
Peter Burgoyne would be another option. Fresh from that solid winter in Africa, Burgoyne will be pressing for a regular berth anyway, although it would appear to me at this stage that his batting is the stronger suit. Again, his presence would lengthen the batting and his fielding will be an asset, but I'm not sure whether he could bowl out sides right now. At nineteen, he really shouldn't be expected to, but there were encouraging bowling stints towards the end of the winter and Burgoyne will be in the frame. With two first-class centuries in only twelve innings and ten wickets in only 80 first-class overs he has to be.
Then there's Tom Knight. To write him off as a specialist bowler disregards considerable work on his batting over the winter months. He is a leaner, fitter, more mature cricketer than the one who burst onto the scene two years ago. Still nineteen himself, my gut feeling is that he is slightly the more advanced bowler, something that is based more on his T20 bowling at some big names, than on a track record in first-class matches at this stage.
Knight spins it and offers a degree of control, just like the other two. "Ah, but do they really turn it?" some might say, a comment that somewhat misses the point. As the old Yorkshire great, Wilfred Rhodes once said, you only need to turn it half the width of the bat to cause havoc; anything else, as a man who eschewed ostentation continued, is for show. Rhodes used to bowl an early 'ripper' (not that the term was used at that time), then leave the batsmen aware that he might do it again at any time, though he rarely did. Line, length and wondrous flight were enough for 4,000 first-class wickets…
Fingers crossed David Wainwright is fit for the summer, but it appears more than a possibility that he may need to be nursed through some of it. We do have options though, albeit from three young, talented players whose combined age is only six years more than my own.
By September, at least one of them could well have had opportunities ahead of their expectations to advance their careers considerably.
That's going to be well worth watching.