Book Review: Yuvi by Makarand Waingankar
3.70K //
28 Dec 2012, 00:41 IST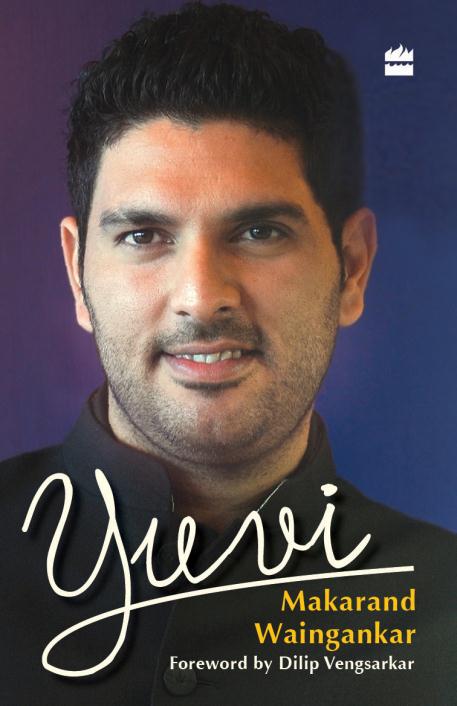 A sports biography on Yuvraj Singh is quite an interesting topic. One reason being that Yuvraj has an abundance of natural talent and the second reason being his crazy schedules as a young boy. Yuvraj used to practice for 10 hours a day for 10 years: batting, bowling and fielding. No television, no outings, no holidays. Popular cricket columnist and the author of the book Makarand Waingankar has seen Yuvraj from his young days. Yograj Singh Bundhel – Yuvraj's father, was recommended by the author during his playing days. Yograj was hugely talented but played just one Test match and was lost in wilderness thereafter.
Former India skipper Col. Hemu Adhikari had rated Yograj higher than Kapil Dev during the under-22 days. In fact in 1977, Yograj was chosen over Kapil. But Yograj did not click at the right time and after his solitary Test appearance he was never given another chance. During the same time a young boy named 'Yuvraj' was born to Yograj, who wanted his son to fulfil his unfulfilled dream- to be a successful cricketer. The author gives a bird's eye view of Yuvraj's development as a cricketer. Waingankar often visited Yograj at his Chandigarh home and saw the young Yuvraj sweating it out. Yograj has been termed as a "madman" by Waingankar because he literally used to make Yuvraj practice his game relentlessly. Yograj was often stone-hearted. Once he bowled a bouncer to Yuvraj which hurt him. Yograj wanted his child to be a fighter, hence did not show him any sympathy whilst this incident took place. Many such interesting stories are told.
Yuvraj's mother Shabnam talks about her child's growth as a cricketer in the chapter "Shabnam Singh – a Mother Speaks." Shabnam was with Yuvraj while her son was fighting against deadly cancer.  "Shabnam was a rock on which Yuvraj could rest," writes Waingankar.
The chapter "Yograj Singh" gives Yograj's perspective about Yuvraj. He is also sad that Yuvraj left his side after becoming a known cricketer. Read this chapter to know how a determined father was instrumental in the making of Yuvraj Singh, and how he misses his child as well.
Time and again we see brilliant shots off Yuvraj's blade, the match winning knocks in the One Day format, and somehow that sort of belligerence is not seen in the Test matches. This has been discussed at length. Kapil Dev has expressed his concerns about Yuvraj's batting in Tests. Bishen Singh Bedi, a former India skipper, wants Yuvraj to realize that people should remember him for a match-winning test century, say at South Africa in their own backyard, rather than the six sixes in one over in a T20 game.
The foreword is written by Dilip Vengsarkar, who says that it is comparatively easier for Yuvraj to overcome his weakness against short-pitch deliveries than battling against cancer (which he did).
In the chapter "Speaking of Technique", Saad Bin Jung, nephew of Nawab of Pataudi and former Hyderabad opener says: "Yuvraj on his day is as great a player as Viv Richards."