C-words: South Africa's cricket connection
2.65K //
26 Mar 2013, 21:54 IST
Cricket is a funny game, and South Africa has always been one of the top cricket teams and has produced top cricketers. They seem to be capable of playing good cricket as many people have found out through the years. When you connect the Proteas with a certain 'C' word, it will bring up many things for debate. I do not certainly mean that 'C' word alone. It is their connection with several 'C' words that I find 'captivating'.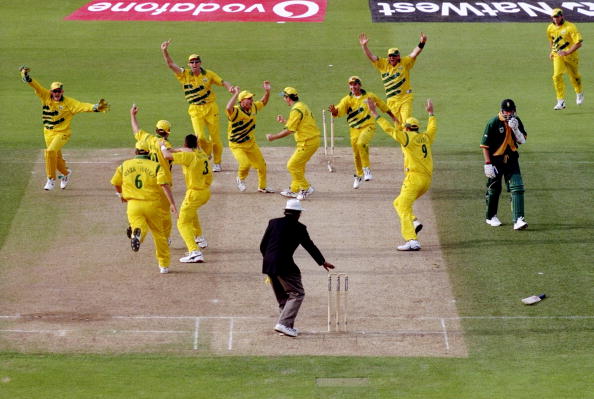 'Chokers', is probably the first C-word that will come to mind when you talk about South Africa. The Proteas play very well in bilateral tournaments, but when it comes to multinational competitions, they mess up big time at the business end of big tournaments.
It was the climate that spoiled their chances in the 1992 World Cup semifinal. South Africa was looking good to win only for the rain to interrupt, putting them in a position where they needed 22 off 1 ball. A calypso whirlwind denied them the chance to progress in the 1996 tournament in the Indian subcontinent. Brian Charles Lara struck some mighty blows to take his team over the line, denying SA a semifinal berth. Carelessness is perhaps the best word to describe Gibbs's dropped catch in the league stages against Australia in the 1999 World Cup and the 'White Lightning' not paying attention to his partner Lance Klusener against the same opposition during the semifinal, a cricketing moment etched in the memory of many a cricket fan.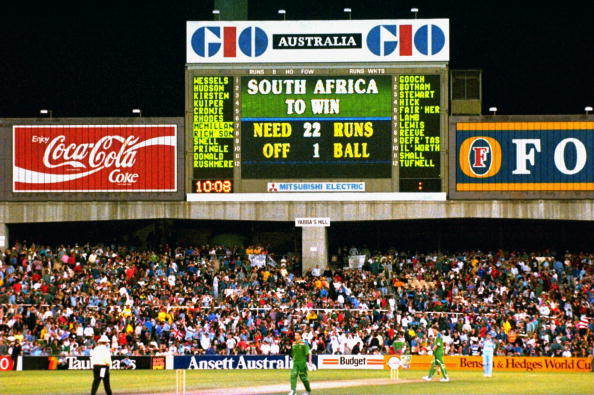 And which South African cricket fan can forget Cronje, the name that led them ever so wonderfully in several tournaments, only then to give them heartbreak like nothing else after the biggest scandal the game has heard of.
Then came 2003, and South Africa were fighting it out against Sri Lanka when rain struck to interrupt play and a comedy of errors with the Duckworth-Lewis calculation cost them the match which ended in a tie, eliminating them out of the competition. In 2007, they came under criticism for carrying a one dimensional squad, one that lacked a quality spinner to the Caribbean, one of their major concerns even now I would reckon, and they ended up semifinalists yet again. In 2011, South Africa showed some creativity and added some spinners, including Johan Botha, Imran Tahir and Robin Peterson into the mix. This time, they had no choice but to include spinners because it was the Indian subcontinent they were touring. They were doing well considering they were the only team to have bowled out the opposition every single time in the league stages. But then came the knockout matches. They faced New Zealand in one of the quarterfinals, bowled well enough to contain them but still lost their cool during the chase and ended up getting eliminated again.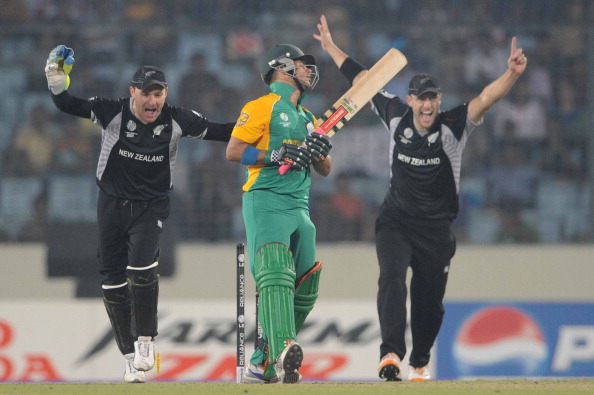 Their most recent resolution is to impart a certain 'consistency' in their national ODI and T20I squads as they look to win a major championship and bag some ICC silverware. They have enough resources in the bowling department. They just have to choose wisely and have bowlers who can support and aid the dynamic duo of Dale Steyn and Morne Morkel. For now, McLaren and Tsotsobe look good with Rory Kleinveldt, Kyle Abbott, Chris Morris, Wayne Parnell and several others in the sidelines. As for their big headache in the spin department, they will have to do with the likes of Robin Peterson, Aaron Phangiso with JP Duminy for support after he is fit while they will have Roelof Van Der Merwe and Imran Tahir in the sidelines.
But they have to contemplate the future of their two experienced campaigners in Graeme Smith and Jacques Kallis. Graeme Smith, a crusader for the Proteas in the Test arena has led them in a whopping 101 Tests, winning 50 Tests as captain and becoming the first in Test cricket's history to do so. But his ODI form has rather been patchy and he seems to struggle opening the batting alongside Amla. And Jacques Kallis, simply put, this man just loves playing cricket. His statistics speak for themselves. But the question over his future remains. He has however revealed his desire to play in the ICC World Cup 2015 and to win an ICC medal, putting a lot of question marks over the batting order. Not to mention the constant pressure over anyone who is playing in his place, at the moment that player being Colin Ingram.
So, South Africa need to contemplate the future of both these stalwarts who are not easily replaceable and they need to decide if they are good enough for the long run. Even if South Africa can do without their skills and do decide to draft others, I hardly think they can do without their presence, at least one of them. They seem to have thrown caution to the wind in Kallis' case, having brought in Ryan McLaren who has done well. But they have not found a new opener. My best bet for a future opener is Rilee Rossouw although it seems to be the young Quinton de Kock they wish to groom.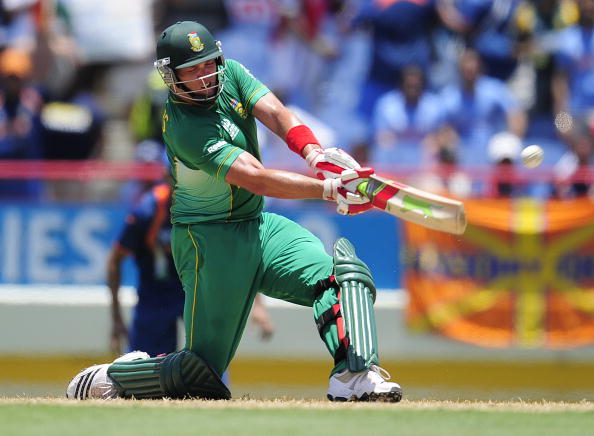 The Proteas certainly have the capability. Like they say, with a lot of consistency, a bit of cool and calm accompanied by a slight amount of chance, they should achieve greatness. They have almost always been favourites and I think with de Villiers, Amla, Morkel and Steyn, they certainly can be World Champions.
That is one of the things I'm looking forward to – the Proteas concocting a way to win a major tournament in the future, preferably the ICC World Cup. The Champions trophy in England this year in the near future is not a big target as SA have already won it and for some reason, people either don't remember that or don't value it. Although, I'd love it if they do win.