Classic Test Matches: When Gower and Gavaskar were Kings
820 //
23 Jul 2011, 18:15 IST
With the long-awaited England-India series finally starting this week, we decided to get all nostalgic in our latest column for All Out Cricket in reminiscing about the first Test series we watched – the 1979 contest between the same two sides. Despite the man of the series going to Ian Botham, it was two contrasting batsmen that caught the imagination of this then seven year old: David Gower and Sunil Gavaskar.
Whenever India visit England, for this writer at least, it brings back memories of the 1979 series. It wasn't a classic by any means, although it did have a pulsating climax, but it was the first series I watched unfold from first Test to last.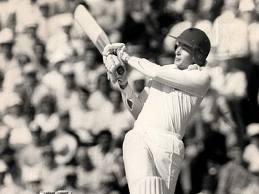 My earliest recollection of Test cricket was seeing my father getting rather excited by Geoff Boycott scoring his 100th career ton against Australia at Headingley in 1977. I'd also seen David Gower – all grace and poise – effortlessly caress his first delivery in Test cricket to the boundary against Pakistan a year later.
But the Indian tour of 1979 was my first 'proper' series – the one that drew me hook, line and sinker into the unique and wonderful world of Test cricket. And it was the aforementioned Gower and Sunil Gavaskar that were to become my first batting heroes thanks to their heroics in the series.
The India of 1979 were a shadow of today's side – difficult to beat at home, but seldom travelling well and coming into the series on the back of a deeply disappointing World Cup. However, in Gavaskar they had one of the best batsmen in the world and one that would take 10 centuries off the formidable West Indian attacks of the 70s and 80s. They also had Kapil Dev, who along with Ian Botham, Richard Hadlee and Imran Khan would become one of the four great allrounders of the next decade.
England were much the stronger side having beaten a Packer-ravaged Australia 5-1 on their own patch over the winter. They had also performed well in the World Cup, finishing runners-up to West Indies after being blown away by Viv Richards and Collis King in the final before Joel Garner applied the coup de grâce.
So, England wore the tag of overwhelming favourites and justified this with a crushing victory by an innings and 83 runs in the first Test at Edgbaston. After winning the toss, Boycott compiled a typically patient seven-and-a half-hour 155. But it was Gower that captured my imagination with a seemingly effortless 200 not out full of splendid cover drives and masterful pulls. Has England ever produced a more graceful batsman? Well, in over 30 years since, I've yet to see one.
Brearley declared on a mammoth 633-4 once Gower had reached his double ton. India never looked like saving the match although they did show some of the resilience that would become a feature of the series. Gavaskar scored 61 and 68 as India totalled 297 and 253, but much better was to come.
The next two Tests were both weather-affected and were drawn, but India's performance in the second Test at Lord's demonstrated that they were not going to simply roll over. After being bowled out for just 96 on the first day, they faced a daunting first innings deficit of 323 after Gower had top-scored again with 82. But after Gavaskar and Chetan Chauhan gave India a solid start, a superb 210 run third wicket stand between Dilip Vengsarkar (103) and Gundappa Viswanath (113) coupled with rain led India to safety. For Vengsarkar, it was to be the first of three Test hundreds at Lord's.
The third Test at Headingley was even more badly affected by the weather, but my abiding memory was a quite brutal hundred from Botham with his 137 coming off just 152 balls. Like many English boys of my age, the swashbuckling Botham and the classical Gower were to become my two favourite cricketers over the coming decade. The two protagonists had contrasting fortunes in Leeds: Gower's good run came to an end with a six-ball duck while Gavaskar propelled India's response to England's 270 as India reached 223-6 before the weather intervened once again.
So, onto The Oval for a final Test bathed in glorious sunshine throughout. England's dominance looked set to continue as they built on a first innings lead of 103 to declare at 334-8 in their second innings, with Boycott hitting his second hundred of the series.
But, undaunted by an imposing target of 438, Gavaskar set about compiling one of the great Test innings. Indeed, when the last 20 overs of the match began, India were 328-1 and Sunny was still at the crease. As so often for England, it was Botham that swung the match back in his side's favour with three quick wickets (including Gavaskar for a quite brilliant 221), a run out and a catch. In the end, with all four results still possible with three balls to go, honours were declared even with India on 429-8 – tantalisingly just nine runs short of what would still be the biggest successful run-chase in Test history.
Botham was named the Man of the Series for his 244 runs at 49 and 20 wickets at 24, but it was Gower and Gavaskar who had captured the imagination of this wide-eyed seven-year-old.