Dhoni and Sachin on twitter
See who MS Dhoni follows on twitter, Yes that's right. The God of Indian Cricket!
So what's so unusual about all this you ask? Well, scroll down to find out……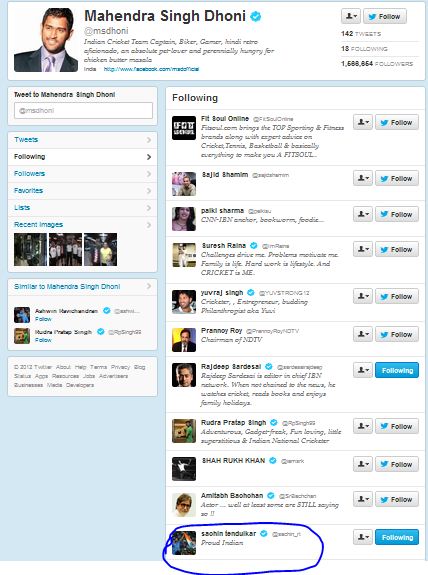 ……who Sachin doesn't Follow on Twitter!
While Sreesanth, Yuvraj and Zaheer have managed to get on the great man's following list it looks like MSD's tweets are just not good enough for God!