Dravid likely to make a call on his retirement
1.32K //
08 Mar 2012, 13:20 IST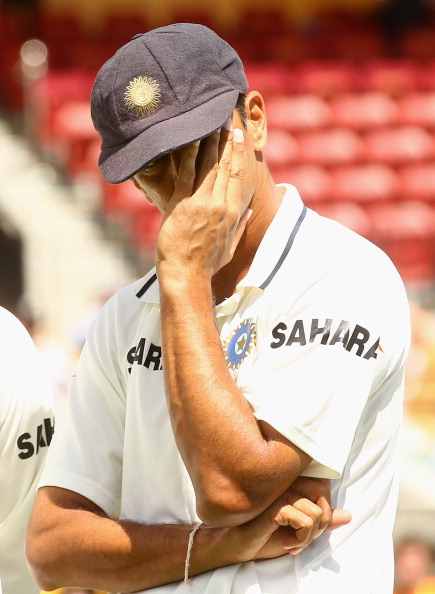 Rahul Dravid has called for a press conference in Bengaluru tomorrow, to be attended by N. Srinivasan, the BCCI president, where he will most likely announce his retirement from the game, thus bringing to an end an absolutely intrepid era.
After the Indian seniors came under the scanner many times over during a disastrous Australia tour, it was apparent that this was bound to happen amidst all the conjecture surrounding their future in the game. Although Dravid enjoyed a very successful 2011 – scoring five centuries, two of which came in India's devastating tour of England where he was the only one who stood tall for India every single time, he will likely be the first of the seniors to be retiring.
Making his debut at Lord's in 1996, Dravid scored 95 on debut, clearly showcasing his ability and aptitude as a batsman. Dravid played 95 consecutive Tests from his debut till 2005. If his era is to end tomorrow, he will finish second best only to Sachin Tendulkar, with 13,288 runs at an average of 52.31 which includes 36 centuries. He holds the Test record of 210 catches along with 196 in the 50-over format. Dravid's stint as captain stretched on for 25 Tests, out of which India won 8 and lost 6. India won the 2003-2004 Test series in Pakistan, the 2006 series in West Indies and the 2007 series in England under his leadership.
Despite the fact that Dravid's efforts were more often than not overshadowed by his team-mates' achievements, he continued to display his ability, especially on the tour to England in 2011 where he scored 461 runs while no other batsman even crossed 275. Dravid's anchoring role in the middle-order has benefited India a remarkable number of times and his departure will leave quite a void. With his exit, the era of of the archetypal Test batsman who was celebrated for his technique and inclination to bat in the direst of times will come to an end.