GODS of Cricket
986 //
22 Aug 2010, 12:13 IST
Mortals who have become immortals in the world of cricket
The rumours and folklore surrounding illusionary figures in cricket are all too well known and are an inseparable part of the heritage of this beautiful game. And even apart from the legendary heroes of the game, there are those whose lives and cricketing careers have filled us with wonder and amazement, but whose stories are lost in the sands of time – the unsung champions, the unfortunate ones and all those who subconsciously have had a profound effect on the game.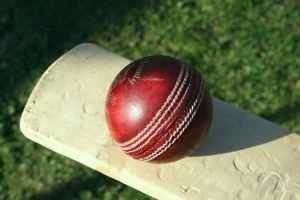 Of course, there are those in today's times as well.
Sportskeeda comes up with a new series – GODS of Cricket – in a humble effort to recognise and pay tribute to all those who have made cricket more charming and richer in terms of sheer beauty of the game.
However, there is no ranking in this one, as a ranking system would unnecessarily contain a comparison between these wonderful cricketers. We acknowledge with conviction that cricket is beyond numbers and statistics.
So let us join in and celebrate the eternal cricketing lives of the world's GODS of cricket!