Hansie Cronje: leader, liar, legend
8.41K //
23 Jul 2013, 05:05 IST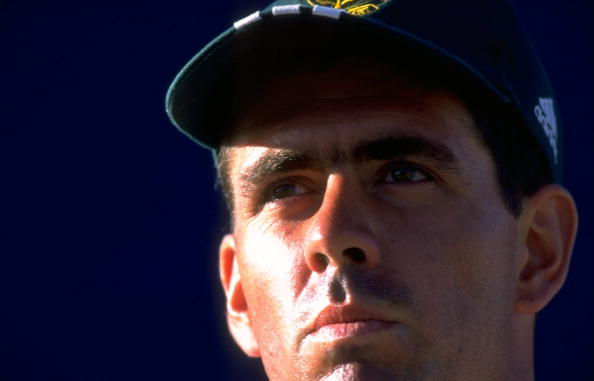 1996, Kanpur
South Africa, 460 behind, needed to survive ten hours against Anil Kumble and company on a crumbling track. The series was locked at 1-1 and for the decider, the South Africans were exposed on a rank turner where the ball scarcely rose above the knee.
The collapse began with Gary Kirsten and Herschelle Gibbs playing down the wrong line and the fate of the Proteas was sealed when Daryll Cullinan took on Sachin Tendulkar's arm at mid-off. Reeling at 29/3, South Africa went on to register their first series defeat since losing to West Indies in April 1992.
It was an improbable target and South Africa never had a chance on a wicket that turned a square mile. The win helped India maintain their unbeaten streak at home and kicked off a glorious start for Sachin Tendulkar as the captain of India.
Four years later, the Kanpur Test match carved itself into cricket history after a shocking confession.
2000, Johannesburg
"On the evening of the third day of the third Test against India at Kanpur, I received a call from Mohammed Azharuddin… He called me to a room in the hotel and introduced me to Mukesh Gupta ('MK'). MK asked me if we would give wickets away on the last day of the Test to ensure that we lost. He asked me to speak to the other players and gave me approximately U.S. $30,000 in cash to do so. I led him to believe that I would. This seemed an easy way to make money… I did not speak to any of the other players and did nothing to influence the match…. However, we lost the Test. I effectively received money for doing nothing…" - Hansie Cronje's testimony in front of the King's Commission.
Wessel Johannes Cronje, better known as Hansie Cronje, is one of the most controversial characters in the history of cricket and was one of those rare leaders who lead his team with conviction, courage and innovation.
Born in the Orange Free State, Hansie Cronje was groomed as a cricketer at Bloemfontein's Grey College, the very place where he was cremated after his death. Along with the fielding maestro Jonty Rhodes, Cronje made his first class debut for Free State in the 1987/88 season and became the captain within three seasons.
His meteoric rise in domestic cricket earned him a Test cap against the West Indies in 1992 and he went on to score his maiden Test hundred against the Indians later that year. His 135 against India remained his highest score over a career of 68 Test matches.
He was one of the pioneers of the slog-sweep, and as a batsman, he was exceptional against spin bowling. However, his technique fell short against the faster men and the likes of Darren Gough, Javagal Srinath and Danny Morrison exploited his weakness to full effect. His inability to play fast bowlers didn't let him attain greater heights as a batsman but Hansie Cronje made his mark with his leadership.
Hansie Cronje was an extraordinary captain and he stamped himself on South African cricket as a leader. Along with Bob Woolmer as South African coach, Cronje moulded the art of cricket into a science and showed the world the importance of strategies and innovation.
Cronje and Woolmer were united in 1994 and the results were devastating. South Africa lost six games on the trot to Pakistan and Australia and then went on to lose the first Test against New Zealand at the Wanderers. Then came the turn-around and South Africa bounced back to win the series, thus starting the era that saw a fusion between technology and cricket.