Hilarious! Watch Gautam Gambhir giving 'advice' to Indian youngsters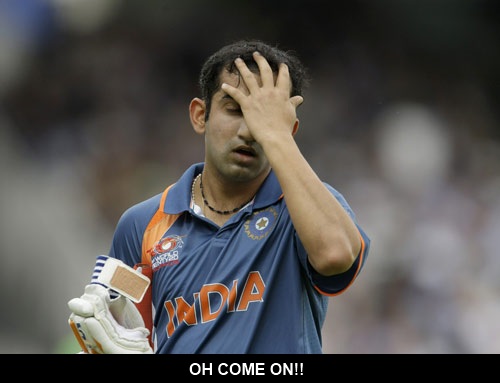 Yeah, we are all familiar with the dangers of hidden cameras and video leaks. But ever wondered how celebrities feel about these modern-day evils? Maybe Gautam Gambhir is about to find out.
In this short, seemingly innocent clip, Gambhir hands out some precious pearls of wisdom to youngsters hoping to make it big in cricket. Which would have been alright, had it not been for the fact that in the process, he looks like an over-excited, untrained actor who was never warned of the perils of melodrama. We don't know if this was an advertisement campaign gone wrong, or just a case of Gambhir being in the mood to look lively and heroic in front of the camera. All we know for sure is that we are thankful for the person who put this clip up on youtube. Video leaks may be evil, but they make for hilarious viewing. Check it out for yourself!